Boston Bruins: Training camp is still a month or more away
Progress is being made on the NHL's 'Return To Play Plan' and it can't happen soon enough for Boston Bruins fans.
With all that said though, Phase Two of the plan, which sees training camps occuring won't start until at least mid-July. It's still some way off the whole Boston Bruins' team being out there on the ice practising together.
In the short-term, we may soon see the return of small group practices and that may be all for now. Either way, it is progress as the league continues to contend with the challenges of the COVID-19 pandemic.
For the Boston Bruins, it's going to be absolutely vital to get into training camp and get practising at an intensity that resembles a game intensity. Most players on the roster are unlikely to have gotten out on the ice in a couple of months and no amount of gym or at-home training is going to be able to replicate that.
This year's Stanley Cup, rather than going to a team that has been super consistent across the regular season and then replicates that, could well go to the team quickest to get back to game intensity.
Luckily for the Boston Bruins, our game isn't built solely around a speedy break-out, nor solely upon attack; we focus just as much on stable defense as we do a focused offensive approach.
Given the average age of our roster, it's fair to say that if we were a team built on speed alone, we'd likely struggle to match other teams at the commencement of the delayed NHL post-season.
Zdeno Chara, despite being the oldest player active in the league, may struggle very little, as he's managed to adapt his game in recent years and doesn't rely upon speed. Rather he uses his reach and pure intimidation that comes with his size. He is known to be incredibly fit and could well be a key player for the Boston Bruins, given these facts.
Guys like Patrice Bergeron and Brad Marchand might struggle more than him; they're likely to face off with speedier, younger units as two key players on the Bruins' top line. However, they both will enter this year's Stanley Cup more rested and less banged-up than any year previous.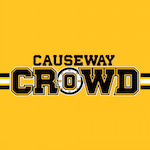 Want your voice heard? Join the Causeway Crowd team!
Write for us!
Whatever way you swing it though, it's fair to assume that teams, including the Boston Bruins, will struggle initially. Perhaps the seeding tournament that the Bruins' play in will actually be advantageous. Perhaps that buys them the time to get competitive and ease into the required level of intensity rather than being thrown straight into the fire.
Training camp will go some way to telling us how ready for this post-season the team are. The rest will be determined on the ice when we finally get rolling once more.
It's been a long wait, but the end seems to be in sight.