Boston Bruins: Zdeno Chara transitions into a penalty-kill specialist
The Boston Bruins missed Zdeno Chara on the penalty kill against the Winnipeg Jets. Fortunately, he'll be back in New York.
The Boston Bruins handled the Winnipeg Jets on Thursday night, but not without some questions on defense. Boston surrendered four goals, including two on the power play. One of the reasons behind all this was the absence of Zdeno Chara.
Chara missed the game against Winnipeg because of his jaw. He appeared to reaggravate the injury in a fight Tuesday night in Nashville.
Although the Bruins felt Chara's absence on Thursday, they are smart to give him time to recover. He may no longer be the team's most dominant defenseman, but he still fills an important role for Boston.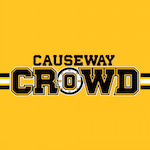 Want your voice heard? Join the Causeway Crowd team!
Write for us!
Zdeno Chara remains one of the best penalty killers for the Bruins
Even at this stage of his career, Chara remains one of Boston's best penalty killers. We saw that on Thursday, as the penalty kill struggled without Chara on the ice.
Boston gave up two power play goals to the Jets, and they looked virtually identical. There wasn't nothing fancy about them; a defenseman shot the puck from the point through a screen. With so much traffic out front, Jaroslav Halak didn't have much of a chance to save either one.
The big issue here was that the Bruins couldn't clear the front of the net to give their goalie a better look at the puck. Brandon Carlo was the only one capable, but that's really it. Players like Charlie McAvoy, Matt Grzelcyk, and John Moore, while great skaters, aren't exactly net-front presences.
This is where the Bruins missed Chara, who still has the size and strength to eliminate forwards out front. To put it simply, there aren't many guys in the NHL who can outmuscle Chara.
Not only that, Chara uses his reach to fetch pucks behind the net and in the corners. He also blocks shots and deflects passes better than anybody else on the team.
Chara is extremely effective in small spaces, and this is why he stands tall when the game tightens up on the penalty kill. He doesn't necessarily have to worry about opposing forwards who can open up the game.
Chara doesn't always look like the Norris-caliber defenseman he was years ago, but that doesn't mean he isn't a big part of Boston's lineup. Given his size, strength, and experience, he remains one of the team's most effective penalty-killers.
Along as coach Bruce Cassidy continues to lean on Chara in the appropriate situations, the Bruins can and will count on their captain down the stretch.