Bruins: Suspension of season a double-edged sword for older players
The Boston Bruins have an experienced core group of players widely regarded as one of the better, if not the best in the NHL. This could be an issue this season.
Leading that core group if Bruins captain Zdeno Chara, who is (or was) in the midst of his 22nd season in the league. Although nobody else in the team is over the age of forty like their captain, there's still a considerable core that are over the age of thirty.
Key guys like David Krejci, Patrice Bergeron, Brad Marchand and the goaltending duo of Jaroslav Halak and Tuukka Rask are all the wrong side of thirty; for them, they don't quite know how many more shots they'll get at the Stanley Cup. Every season counts.
With that in mind, you can look at this enforced suspension of this season as both potential positive or potential negative, especially for these players.
Not knowing how many more chances they'll get, if or when this season is resumed, they're going to be playing as hard as they possibly can. All of them made Game 7 of last year's Stanley Cup Final and will absolutely want to get back there.
For them, the break might have actually offered a chance to rest weary muscles and enter a potential post-season (should it happen) at full fitness.
If there's one thing that contributed to the Bruins eventual Game 7 loss to the St. Louis Blues, you'd have to say that the players that were, by that point, playing quite severely injured was likely a factor.
To rest and recuperate, even if it's an enforced scenario, means that they all should be at 100% if and when we get to playing this year's play-offs. Not only that, they may even be in better mental states, given the additional time spent at home, isolating, with their families.
On the flip side, these players may be the ones that need more than a few games to get their legs back and get rolling. If this season does eventually resume almost straight into play-off series, they're the ones most likely to struggle to get back to speed.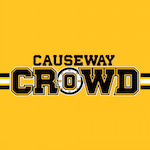 Want your voice heard? Join the Causeway Crowd team!
Write for us!
It's a dilemma that all teams across the league face, but one possibly amplified by the fact the core players in Bruins colors are all slightly older.
If indeed this year does get resumed and they are able to bring it from game one, there's every chance the Boston Bruins are going back to the Stanley Cup Final.
Here's hoping the extra rest, the extra family time and generally just a break from all things hockey is enough to spur them to a better result than last year!