Boston Bruins: Patrice Bergeron Finishes 2nd in Selke Trophy Voting
Boston Bruins captain Patrice Bergeron was looking to make history Friday night.
Bergeron was a finalist for the Frank J. Selke Trophy, given to the best defensive forward in the National Hockey League, with Aleksander Barkov of the Florida Panthers and Mark Stone of the Vegas Golden Knights. Bergeron was looking to take home his record fifth Selke Trophy and appeared to be the front runner for the award.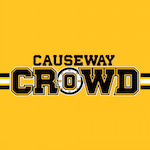 Want your voice heard? Join the Causeway Crowd team!
Write for us!
Apparently, the Professional Hockey Writers Association did not agree.
Barkov was declared the winner for the annual award, finishing with 780 points, which included 62 first-place votes to finish 262 points ahead of Bergeron who was second with 522 points. He only received 15 first-place votes. The NHL reported 100 ballots were returned in the voting, which means 11 voters did not list Bergeron. Stone finished with 463 points and 11 first-place votes.
The 25-year-old Barkov was first in takeaways on his team with 39 and time one ice at 20:56, which included 1:26 of shorthanded time on ice. He was 15th in the league in face-off percentage at 54.9% with a minimum of 650 attempts. The Panthers' captain won the eighth-most face-offs (563) in the NHL this season on 1,026 attempts.
As for Bergeron, he was first in face-off percentage at 62.5%, while winning 714 face-offs of the 1,147 he took. He finished third in the NHL in defensive faceoff percentage at 59.6%. Not bad, but clearly not good enough for some of the PHWA voters. He was also the Bruins leader in penalty-killing time on ice at 97:48.
Comparing some of the numbers, it looks like Bergeron was kind of robbed in winning his fifth Selke Trophy, which again would have been a record. He remains tied with Bob Gainey with four. At least Bergy's peers know what the veteran brings to the table for the Black and Gold.
The 35-year-old Bergeron will most likely be a finalist again next season for an 11th consecutive season, barring an injury of course. He is still one of the, if not the best, two-way centers still in the NHL. At least that's how Bruins fans feel.