Boston Bruins: What does Tuukka Rask news mean for Jaroslav Halak?
Going into the 2021 Stanley Cup Playoffs, it looked like Jaroslav Halak's time with the Boston Bruins was over. After serving as the backup to Tuukka Rask for the past three seasons, he was demoted to the third string goaltender in accordance to the breakout of rookie Jeremy Swayman.
Bringing back Halak for the 2021-22 season would make very little sense for the B's if they were to bring back Rask as Rask and Swayman would no doubt be the tandem for at least that season with Dan Vladar being their third string and then either Kyle Keyser or Callum Booth fixing as further depth in between the pipes.
However, the Black and Gold may be thinking twice about Halak with the recent news of Rask.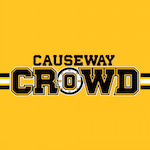 Want your voice heard? Join the Causeway Crowd team!
Write for us!
Rask played extremely well this postseason. However, it was evident in Round 2 against the New York Islanders that something was bothering Rask. And these suspicions were confirmed the morning after Game 2 when head coach Bruce Cassidy confirmed that Rask was dealing with "nagging injuries."
Despite the injuries, Rask would start the rest of the series. But you could clearly tell his injuries were getting worse as his performance significantly dropped in Game 5 and Game 6 — and this wasn't just because the defense was depleted.
Rask just looked out of it. He was slow moving from side to side, slow going down, slow getting up, and his glove was even slow as the Isles scored several times over his glove in Game 5 and Game 6.
On Thursday, Rask wouldn't go into depth about his injuries but he did say that surgery was brought up. On Friday, it was confirmed that Rask would be getting surgery for a torn hip labrum and will be out until January of 2022.
The Boston Bruins should bring back Jaroslav Halak for the 2021-22 season.
While Rask hasn't ruled out retirement, he also said he wants to continue to play but only for the Bruins. "I'm not going to play for anyone else than the Bruins," Rask stated on Friday.
With Rask wanting to play still but only wanting to play for Boston, the B's could probably re-sign him on a much cheaper deal — probably around $3.5 to $4.5 million — which if Rask is healthy and playing at his normal, very high level, could be a steal — even for just half a season.
But with Rask expected to miss nearly half of next season, re-signing Halak should be a priority.
While Halak wasn't very good at the end of the season — probably because he was still getting back into things after having COVID — he was good early on in the season.
You cannot go into next season with the tandem of Swayman and Vladar. While Swayman has excelled at the NHL level, Vladar has been inconsistent and can't be trusted to platoon with Swayman. A veteran platoon option is needed if Swayman is one of your options in net for 2021-22.
There are several other veteran options for this offseason, including Pekka Rinne, Freddy Andersen, and Devan Dubnyk but they're all going to either cost the same or more than Halak. So why not just bring back a familiar face that you know can play well when your defense is playing well?
This past season, Halak's cap hit was just $2.25 million. Boston can probably get him back on a one-year deal for around the same cap hit, maybe even cheaper.
So while it looked like Halak was a goner this offseason, this may not be so likely now with Rask expected to miss nearly half of next season due to hip surgery.