Boston Bruins: Jaroslav Halak at risk of losing backup job
The Boston Bruins are 4 games away from the start of the Stanley Cup Playoffs. With several games left, it is time for the Bruins to truly see what they have on all aspects of their roster. Resting key players should be the direction that this organization takes in the next week and a half – giving opportunities to taxi squad players or players just in need of playing time. Jaroslav Halak is one of those players.
Jaroslav Halak has been on the wrong side of Covid-19 protocols in recent weeks and hasn't gotten in a full 2 games in the past month. Last night against the New Jersey Devils, Halak got in his first full start in several weeks and it was one to forget. Letting in 4 goals on 25 shots for a .810 SV% – Halak looked shaky all game and got a few good bounces saving him from an even worse stat line.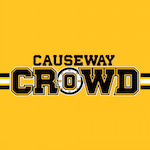 Want your voice heard? Join the Causeway Crowd team!
Write for us!
Jaroslav Halak deserves the benefit of the doubt and should be given the majority of the remaining starts for the Boston Bruins. If he fails to come to form though, Halak is at risk of becoming a third-stringer on this playoff team.
When it comes to Game 1 of the First Round of NHL Playoffs, the Boston Bruins will be hoping to ride Tuukka Rask to a Stanley Cup. Who will be the backup come puck drop though is still very much up in the air.
Two months ago, Jaroslav Halak had a firm grip on the Boston Bruins' backup spot and was widely considered one of the best second-stringers in the league. Rookie goaltender Jeremy Swayman's play in both Rask and Halak's absences has completely changed that perception. Holding a 1.62 GAA and a .942 SV% – Swayman has shown that the future is bright when it comes to the position between the pipes with him and Dan Vladar.
When it comes to playoff experience and that veteran mindset, Jaroslav Halak has the edge. Saying that, the backup job for playoffs is absolutely up for grabs and if Halak continues to look shaky in the Boston Bruins' remaining games – Jeremy Swayman looks ready to grab the reigns.