Boston Bruins should prioritize rest over playoff seeding
The Boston Bruins have been on an absolute roll since the NHL Trade Deadline and just clinched a playoff berth against the New Jersey Devils as of last night. Now that the Bruins have booked their ticket to the playoffs, it is time for the organization to be smart about the remaining 5 games on the schedule. There is still a ton to play for, with playoff seeding being the primary prize. If this team truly has their eyes set on the Stanley Cup though, it is time to focus on the marathon that is the playoffs over the sprint of the remaining regular season.
After the grind that was the condensed 56-game 2021 regular season, the Boston Bruins players have to be spent – mentally and physically. With the Bruins being a team full of veterans, these players could use a few rest days and less risk of an injury down the stretch. Guys like Patrice Bergeron, David Krejci, and Brad Marchand could benefit greatly from a game or two off.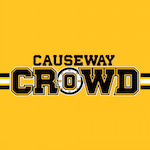 Want your voice heard? Join the Causeway Crowd team!
Write for us!
Along with veteran guys getting rest days, the Boston Bruins would be able to give much need minutes to young players like Trent Frederic and Jack Studnicka who could be called upon as a result of the physical rigor that is the NHL Playoffs. The playoffs are when you truly see the depth of a team's roster and by giving bubble guys some minutes – the Bruins can see what they have roster-wise when it comes to Game 1.
Jaroslav Halak is still currently the Boston Bruins backup no matter how well Jeremy Swayman has played. Halak though hasn't played serviceable minutes in the past month and needs some serious playing time down the stretch if he wants to be up to game speed by Game 1. Swayman has proved he can be an option, but Halak is an experienced vet who can be relied upon in the big moment. Starter Tuukka Rask is another vet who could use the rest days as well.
The Boston Bruins should by no means mail in the remaining 5 games. Currently sitting 3rd in the Eastern Division, the Bruins are firmly in the number 1 seed hunt with a couple of games in hand of the teams above them. Saying that, with limited fans in the stands – the Bruins should be looking towards a playoff run over that number 1 seed.
A few veterans missing every other contest doesn't take them out of any game and situates them strongly for a deep run. No matter how the seeding ends up, the Eastern Division is an absolute grind and is going to take two hard outs to get to the Conference Finals. As we've seen in other sports, we are now in the era of load management and the Boston Bruins should buy-in
.