Boston Bruins Highlights: Playoff Berth Clinched on Two Second Period Goals
Entering Monday night's game against the New Jersey Devils, there were two ways that the Boston Bruins could clinch the fourth and final East Division playoff berth.
The first one was any combination of securing a point themselves or have the Rangers lose in regulation to the Washington Capitals. The Bruins took matters into their own hands and beat the Devils, 3-0, to clinch their postseason berth on the road, but it did not come easy.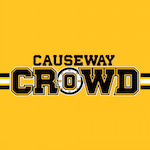 Want your voice heard? Join the Causeway Crowd team!
Write for us!
Boston had 42 shots on the net, but it was two second-period goals that were the difference.
Ritchie and Bergeron score Bruins goals that were the difference.
Nick Ritchie got the Bruins' first goal of the game midway through the first period and his second in as many games when he one-timed a cross-ice pass from rookie Jakub Zboril past a sliding Devils goalie Scott Wedgewood.
It was a nice pass by Zboril to Ritchie and it was nice to see Ritchie bury a shot like that. Goals have been hard to come by for him lately.
The Bruins doubled their lead at the end of the period, thanks to their top-line.
Leading scorer Brad Marchand swung behind the New Jersey net and laid a perfect pass in front of the net to Patrice Bergeron who was able to flick the puck between his skates past Wedgewood for a 2-0 lead.
The goal was Bergeron's 20th of the season and he became the second Bruins' 20-goal scorer of the season, joining Marchand. Matt Grzelcyk scored the final goal of the night late in the third period to seal the win and postseason berth.
With the win, the Bruins jumped the New York Islanders for third place in the division as the Buffalo Sabres rallied with three third period goals for a 4-2 win Monday night. Boston has one game in hand on the Islanders as the regular season enters its final week.