Boston Bruins: Devils Will Not Make It Easy Tonight
When the Boston Bruins take the ice tonight against the New Jersey Devils, a regulation win or a loss in overtime or a shootout will clinch a postseason berth for the Black and Gold.
Of course, another way into the playoffs is a regulation loss for Boston and any loss to the Washington Capitals by the New York Rangers does the trick. The Bruins would like to take of business themselves against the Devils, but if there's one thing we have learned this season, nothing and I mean nothing has come easy against New Jersey.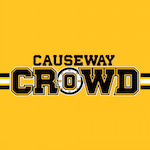 Want your voice heard? Join the Causeway Crowd team!
Write for us!
In their first six meetings, the Bruins are 2-3-1 against the Devils. New Jersey is also coming off a stretch of where they won three out of four games over the Philadelphia Flyers.
Gone from the Devils roster since the last meeting in Boston is forwards Kyle Palmieri and Travis Zajac, who where traded to the New York Islanders at the trade deadline. Regardless of who will be in uniform tonight down in East Rutherford, New Jersey, for the home team, the Bruins can expect a battle for 60 minutes.
As good as the Devils have been as of late, the Bruins have been just as good. They have won three in a row and have out scored their opponents 14-5. Saturday, Craig Smith recorded his first hat trick in a Bruins uniform in a 6-2 win over the Buffalo Sabres.
In what has been one of more head scratching series of the season, two of the the three wins this season by the Devils were 1-0 shutouts at the TD Garden.
New Jersey goalies Mackenzie Blackwood and Scott Wedgewood have frustrated the Bruins, but struggle against the rest of the league. Both are well under .500 on the season, but have made life miserable for the Black and Gold in 2021.
The Bruins are one point away from a playoff spot and they would love to wrap up the berth tonight. One thing that will be certain tonight, the Devils will make the Bruins earn everything they get.