Boston Bruins: How to Work Carlo Back Into the Lineup
Slow and easy is the way to go for the Boston Bruins.
On Friday, it was announced that the Bruins are ready to get even healthier on the blueline before the playoffs. Yes, I know, the Black and Gold have not punched their ticket to the postseason, but with a six-point lead over the New York Rangers for the fourth and final East Division berth and two games in hand, they are getting closer by the day.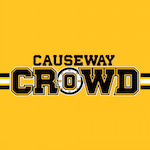 Want your voice heard? Join the Causeway Crowd team!
Write for us!
The Bruins can take a giant step in securing their berth this afternoon at home against the Buffalo Sabres in their eighth and final meeting of the season. The Rangers have 58 points and have five games remaining, which means the math tells us that with 64 points, the Bruins need five points out of a possible 14 to clinch the berth. The most the Rangers can get is 68.
On Friday afternoon, coach Bruce Cassidy announced the defensemen Brandon Carlo is cleared to return, but it will most likely happen either Monday or Tuesday in New Jersey against the Devils, marking his first game action since April 1 when he played one period against the Pittsburgh Penguins.
Carlo was knocked out of the lineup on March 5 on a hit from Tom Wilson of the Washington Capitals after suffering a concussion. Wilson was suspended for the hit and Carlo missed nearly a month of action. Friday, Carlo revealed that the concussion was not what has kept him out the last month, but it was an oblique injury.
Regardless, getting Carlo back for the playoffs will be a huge boost for the Bruins. Not playing him in back-to-back games is also the right thing to do. Letting him get in game shape back over the final five games with a day in between is the correct call.
How will Carlo's body react to NHL game action? That remains to be seen, but bringing him back slowly and letting him get his conditioning back is the right call. If things go well, the Bruins could be at full strength on the blueline come the postseason, which will be big.