Boston Bruins' 2021 Highlights: The emergence of Jeremy Swayman
Over the past month, Jeremy Swayman has been a key part of the Boston Bruins success. With Boston's top two goalies out of action, he was called upon to make his NHL debut on April 6. Since stopping 40 shots that night against the Flyers, he has become well known in Boston.
Before making his debut, Swayman had appeared in nine games for Providence. In his brief AHL stint, he was one of the league's top goalies and recorded a 1.89 goals-against average (GAA). During his first NHL stint, he has built on his AHL success.
Through seven starts Swayman, has posted a .946 save percentage (SV%). While with the Bruins, he has faced 205 shots and only allowed 11 goals. With points at a premium, the University of Maine product was a key part of keeping Boston afloat at a crucial part of the season.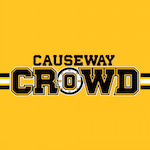 Want your voice heard? Join the Causeway Crowd team!
Write for us!
Additionally, the Anchorage native has only allowed more than two goals in one start. When he's been in net, Swayman has constantly made big saves and given Boston a chance to win. In April, he has posted a 1.56 GAA and recorded his first career shutout against the Islanders in his fifth NHL start.
Over the past month, Swayman has become a legitimate threat. His comfort has increased each game, which is a promising sign for Boston. With Tuukka Rask and Jaroslav Halak set to become free agents in the offseason, the Bruins' future in net is in good hands.
While the Bruins' offense has stepped up the last few weeks, Swayman's breakout performance has carried them this month. He has burst on to the scene and has been one of Bruins' most valuable players. After finishing his collegiate career less than a year ago, Swayman has looked at home in the NHL.
With Rask and Halak healthy, Swayman's role may change in the playoffs. He is deserving of a spot on the playoff roster, but the Bruins may opt with the more experienced Halak.
Regardless of how much playing time he sees down the stretch, Swayman's emergence has been one of the top storylines this year. He has hardly looked like a rookie this season and exceeded all expectations.