Hall and Reilly proving to be just what Bruins needed
Going into this season's trade deadline, it was clear what the Boston Bruins needed to take the next step into being a legitimate Stanley Cup contender. One, they needed another defenseman that could play solid defense as well as drive the puck up the ice. Two, they needed another wing that could score and drive the play up the ice.
While Jeremy Lauzon and Jakub Zboril have both been solid and have stretches of both good and bad hockey, they just don't have the offensive potential to help drive the play. With Torey Krug gone, this responsibility fell on the shoulders of Matt Grzelcyk and Charlie McAvoy. However, these two alone aren't enough, especially with the lack of play drivers the B's have up front.
On offense this season, the Black and Gold have had little to no production from guys not named Patrice Bergeron, Brad Marchand, and David Pastrnak. Besides Nick Ritchie earlier this season, and recently Craig Smith, Bergeron, Marchand, and Pasta were the only guys consistently scoring on this team.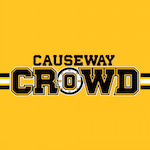 Want your voice heard? Join the Causeway Crowd team!
Write for us!
With the Stanley Cup window closing on Boston's current core, general manager Don Sweeney finally decided to pull the trigger and acquire guys that will help right away instead of guys like Nick Ritchie and Ondrej Kase, who were big let downs last year.
Taylor Hall and Mike Reilly have already made an impact for the Boston Bruins.
The acquisitions Sweeney went and got this deadline were left wing Taylor Hall (and forward Curtis Lazar) from the Buffalo Sabres and defenseman Mike Reilly from the Ottawa Senators. These two guys, Hall and Reilly, are exactly what the B's needed to make a run for the Cup.
Hall, 29, is a proven goal scorer and an elite playmaker that can drive the play up the ice, creating chances for not only himself but also his teammates. However, he has struggled to score this season while in Buffalo, compiling just two goals compared to his 17 assists. He also has a reputation of being lazy and not playing defense.
However, last night this wasn't the case as Hall instantly brought jump and excitement to a usually boring and lackluster Bruins' second line and could be seen aggressively back checking on plays that required his defensive help.
His playmaking and play-driving ability was on full display in one play where he appeared to record his first point as a Bruin on a Craig Smith goal. Disappointingly, the goal was ruled unassisted. You be the judge on if Hall should've been given an assist.
Hall finished the night with 16:43 of ice time, three shots on goal, and as a +1. Again, while he didn't record a point, his presence alone looked to give the B's top six an extra gear that they haven't had in a while.
Reilly, 27, had been doing the opposite of Hall this season, as he was having a career year with 19 assists in 40 games. While he isn't Krug, he's still very capable of moving and shooting the puck as we saw last night.
You didn't hear Reilly's name very often last night, but this is a good thing when it comes to defensemen. Reilly was solid and consistent. He made easy, smart plays that resulted in the B's being able to get the puck out of their own zone and up the ice.
In the offensive zone, Reilly wasn't afraid to shoot. He was tied for the team lead in shots with Jarred Tinordi at five.
Like Hall, Reilly didn't record a point last night, however it's clear that Reilly will be a key part in the Black and Gold's success down the stretch. He wasn't brought in to be a depth defenseman, he's here to help on a nightly basis. With Grzelcyk still out, it's unknown whether Reilly will move down to the third pairing or remain on the second pairing with Grizz going back with Charlie McAvoy on the first pairing when Grizz is healthy.
Reilly finished last night with 22:17 of ice time, five shots, two hits, a block, and as a -1.
Besides the two big acquisitions of Hall and Reilly, Lazar also played extremely well. For the first time in a while, the B's fourth line was noticeable and effective last night. A major part of this revelation was the addition of Lazar.
Lazar added a much needed energy boost to the fourth line. He helped drive the play with some nice breakout passes and also played a defensively-sound game. He finished the night with 12:58 of ice time, a shot on goal, and as a -1.
Sweeney has finally seemed to hit the jackpot with this year's trade deadline deals after disappointing deals the previous years. Even if Hall isn't the Hart Trophy player he once was, getting him and Lazar for a 2021 second-round pick and Anders Bjork is a steal. The same goes for getting Mike Reilly for a 2022 third-round pick.