Boston Bruins: Avoiding The Canes In The First Round Is Vital
Of all the teams the Boston Bruins could face in the first round of the Stanley Cup Playoffs; safe to say, we don't want it to be the Carolina Hurricanes.
The Carolina Hurricanes have returned to play with an absolute vengeance, and the slow-starting Boston Bruins rightfully should hope to avoid playing them in the first round.
It's not to say that being drawn against them will automatically see the Boston Bruins eliminated from the Stanley Cup Playoffs; after all, we defeated them in last season's Eastern Conference Final. More so, their current form is a daunting prospect.
The Canes may have lost their sole exhibition game to the Washington Capitals, but their play-in series was a roaring success, winning 3-2, 4-1 and 4-1 against the New York Rangers.
Say what you like about the Rangers not truly qualifying for the Stanley Cup this summer, but they still have a decent line-up. Henrik Lundqvist, even as his career winds down is still a strong goalie, likewise the much younger Igor Shesterkin while the likes of Artemi Panarin and Mika Zibanejad aren't to be scoffed at.
The Carolina Hurricanes simply took them apart in their sweep of the play-in series. Sebastian Aho leads the points race with 8 in those 3 games, whilst Andrei Svechnikov has 5 also.
Now, Patrice Bergeron's elite defensive skill might well nullify any threat coming from that pair, but it's still a concern that they've learned some lessons from last season's sweep and will be out for revenge.
You'd have to think, of all the sides, the Boston Bruins least want to face a surging Hurricanes line-up. The Toronto Maple Leafs or Columbus Blue Jackets would be easier prospects, likewise the Montreal Canadiens should Carey Price pull of some heroics.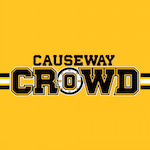 Want your voice heard? Join the Causeway Crowd team!
Write for us!
Of course, the Pittsburgh Penguins would be a concern and would make a mockery of any advantage the Boston Bruins get as the best team in the regular season.
You'd certainly see opportunity to go through if we get the Florida Panthers or more likely the New York Islanders, though Barry Trotz is wily and could pull off a trick if we face them too. Looking around, it's clear this season will be no walk in the park regardless of our next opponent.
Just looking at scorelines and reading about the fashion that Carolina are winning games, the Boston Bruins must avoid them at least until another Eastern Conference Final!