Boston Bruins: Why Patrice Bergeron deserves a fifth Selke Trophy
Currently tied with Bob Gainey on four wins each, Boston Bruins center Patrice Bergeron wouldn't be an undeserved winner of a record fifth Selke Trophy.
It's relatively unheard of in the modern era for a player to so consistently be nominated for an award, but it's testament to Patrice Bergeron's skill and the Boston Bruins' ongoing success that he has featured so routinely.
Compared to Patrice Bergeron; Bob Gainey played the role of a tougher, checking forward, killing penalties, while playing for a Montreal Canadiens side that had to face the likes of Mario Lemieux and Wayne Gretzky in their high-scoring heyday.
His average ice-time is nothing to write home about at 60th most among all NHL forwards this past season and eclipsed by regular line-mates, Brad Marchand and David Pastrnak. However, it's what he manages to do with that ice-time that stands out, very much leading by example.
Only Sean Couturier, J.T. Miller, Jay Beagle, Claude Giroux and Tyler Seguin out-do him with their face-off winning percentages.
At even-strength, that list is just Beagle and Couturier such is Patrice Bergeron's consistency with puck drops. It's also worth noting that their names don't appear among the top fifty in terms of face-offs taken this season.
Likewise, you only need to look at his face-off winning percentages; 57.2% won in the offensive zone, 58.6% in the neutral zone and 58.4% in the defensive zone to see that this consistency is no 'flash in the pan'.
Centering the Boston Bruins' top line, Patrice Bergeron's defensive play is as much about keeping the puck in the offensive zone as it is about keeping it out of his team's net.
This shows in his hitting numbers; he's not a fourth-line grinding sort that needs to utilise a hitting game to remain effective. That doesn't mean he isn't about to put his body on the line though, ranking 46th in the league for blocks with 46 this season.
Perhaps one of the stand-out statistics is that his regular line-mates both rank among the top ten in the league for number of giveaways this campaign.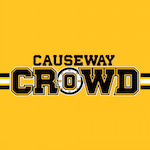 Want your voice heard? Join the Causeway Crowd team!
Write for us!
Even balancing these numbers to giveaways per 60 minutes, they still feature in the top 25 among those that played more than 20 games. By comparison, the Boston Bruins center doesn't feature on that same list until the 356th spot, with just 22 giveaways across his 61 games.
Perhaps the key reason that he is deserving of converting his record ninth consecutive nomination for the Selke is the fact that while he does focus on these defensive elements of the game, he also gets it done offensively.
The other two nominees, Ryan O'Reilly and Sean Couturier are both strong contenders, but neither matches Patrice Bergeron's 31 goals. Playing for the St. Louis Blues, O'Reilly only scored 12 goals while Couturier tallied 22 for the Flyers.
You can, of course, make a strong case that this is an award for a defensive forward but at the end of the day, offense is sometimes the best form of defense.
The Boston Bruins are incredibly lucky to get both excellent defensive skill and that additional offense from an ageing Patrice Bergeron. To still manage to be this good at 35, the man deserves to stand on his own as the most winningest forward in the history of the Selke Trophy.