Boston Bruins: David Pastrnak and Ondrej Kase 'unfit to play'
The news that David Pastrnak and Ondrej Kase were deemed 'unfit to play' reverberated among Boston Bruins fans yesterday.
What this actually means is anyone's guess, though as with any fan base, Boston Bruins fans have by and large jumped to the conclusion that either David Pastrnak or Ondrej Kase has tested positive for COVID-19.
Drawing this conclusion is relatively easy; both players headed back to their native Czech Republic when the season was suspended and both have only recently arrived back in the United States.
In fact it wouldn't be at all shocking if the pair of them are currently sharing the same accommodation, given that Ondrej Kase only became a member of the Boston Bruins a few weeks prior to the season abruptly ending.
Of course, nobody, especially Boston Bruins fans want it to be the actual case that they have contracted the virus and rightfully the NHL is being coy about releasing any medical updates on any individual.
With the exception of the Toronto Maple Leafs' Auston Matthews, who was 'scooped' by the Toronto tabloid media and is unfortunately now the poster-boy of NHL players to contract COVID-19, no other individual has been named.
It is easy to say that David Pastrnak and Ondrej Kase waive their right to medical privacy as Boston Bruins players and that we should know if this is indeed COVID-19 or is in fact coincidental and they each have lower-body injuries.
However, we also have to view them far beyond the commodity that they are as hockey players and see both guys as humans that deserve that right to not have people writing or questioning their physical or indeed, come to think of it, mental health.
Their simultaneous 'unfit to play' rulings definitely mean that the Boston Bruins will be left scrambling to shuffle the lines slightly.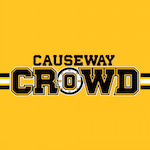 Want your voice heard? Join the Causeway Crowd team!
Write for us!
David Pastrnak had an absolute stand-out season for the team and reasonably is irreplaceable on the top line. Ondrej Kase, on the other hand, is still finding his feet with the team and is slightly less challenging to replace right now.
Fortunately, Karson Kuhlman looks ready to live up to his potential and Anders Bjork has shown up to camp raring to go. Neither is quite on the level of Ondrej Kase or David Pastrnak, but they can certainly fill in until the exhibition and round-robin part of the post-season is over.
Let's hope whatever is going on is purely precautionary and there's actually no real drama, just a little jetlag!