Boston Bruins: David Pastrnak in the company of Esposito and Orr
One particular statistic this season places David Pastrnak in the company of true Boston Bruins legends.
Only three players in Boston Bruins history have scored at least four hat tricks in a season; Phil Esposito, Bobby Orr and despite the shortened regular season, David Pastrnak.
Add that to the fact that he is the first Boston Bruins player in 45 years to top the NHL in goals scored (shared or otherwise). His Maurice 'Rocket' Richard Trophy is also a Bruins' first as it only came about in the 1998-99 season.
It's fair to say that you can make a lot of players look legendary if you juggle the statistics around to suit your needs; however, we're not talking fancy analytics here. We're talking bread-and-butter statistics; goals and hat tricks.
In any era, goals and hat tricks are strong indicators of just how good a player is. Luckily for the Bruins, David Pastrnak is actually that good. Nothing about his previous campaigns suggest this to be just a flash in the pan.
Across the two previous seasons, David Pastrnak has slowly and steadily increased his output for the Boston Bruins; this year was purely the icing on the cake. For now.
If Pastrnak can replicate these feats, he stands to earn even greater praise and demonstrate even more reason for Boston fans to get used to using his name in the company of true greats such as Phil Esposito and Bobby Orr.
Looking beyond the Boston Bruins for a moment, you only need look at who Pastrnak shared the his Richard Trophy win with to realise that he is already walking with greats. Alex Ovechkin is a bonafide Hall of Famer when he hangs up the skates; Pastrnak was the match of his goal-scoring this season.
From an individual standpoint, Pastrnak is among the best Boston Bruins players at this very moment, however much like a large section of the current roster including likely Vezina winner Tuukka Rask, he won't care much for any individual accomplishment or award.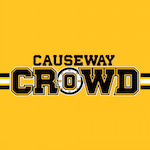 Want your voice heard? Join the Causeway Crowd team!
Write for us!
Right now, he knows he can't quite etch his name into Boston Bruins' folklore as he's yet to have it engraved upon the Stanley Cup.
Last summer, the team came mighty close. Indeed, a win in that game would've given him even more right to the status of a Bruins' great, even at the tender age of just 24 years old.
If the Bruins can do it this year despite the challenge that will be, with the season he's had, David Pastrnak may very well find his name uttered even more regularly alongside not just his linemates as greats, but alongside names like Orr and Esposito.
Hyperbole this may be, but the fact is not many players have scored four or more hat tricks in a year for the Boston Bruins. Those that previously have are held in pretty esteemed company.