Boston Bruins: Kevan Miller misses out on expanded roster spot
One notable name missing from the Boston Bruins training camp is that of Kevan Miller.
Since getting injured, Kevan Miller has fought tooth-and-nail to get back into game-shape. Unfortunately though, he won't be suiting up in Boston Bruins colors this summer.
In fairness to him, he's a bottom pairing defenseman for the Boston Bruins and John Moore, Jeremy Lauzon or Connor Clifton easily compare to him as decent options in the line-up.
It was more so the experience he adds to the line-up that will possibly be missed this summer. Here's a player clearly dedicated to getting back out there in the NHL; no Bruins player has worked harder this year in terms of the effort he's put into his recovery.
His nomination for the Masterton Trophy is testament to deserved recognition for these efforts. Speaking to Joe Haggerty of NBC Sports Boston a few weeks ago, he openly admitted to being "worried about where this is all going to end up".
While the 32 year-old hasn't truly considered retirement, he has to certainly be wondering what he can do right about now. He won't be travelling into the quarantine bubble with his Boston Bruins teammates and will have the summer to continue recuperating, however he finds himself on an expiring deal.
It's very easy to suggest that the Boston Bruins should 'do the right thing' and renew Kevan Miller at free agency, as he's shown a level of dedication to the team deserving of such, but we must also remember that the salary cap isn't moving.
To sign Kevan Miller this summer means signing away some of a very tight salary cap, potentially risking not inking a deal with Jake Debrusk, Torey Krug or Anders Bjork among others.
Don't get me wrong, seeing Kevan Miller in a Boston Bruins jersey once more would be a highlight, purely because of his injury struggles and willingness to put in such hard work to rehabilitate them.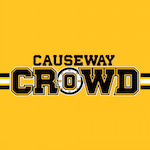 Want your voice heard? Join the Causeway Crowd team!
Write for us!
Not calling him up when he may or may not be fully fit is a wise decision by the team; given the limitations placed on how many players and staff can head to Toronto, you only want those at peak condition.
It'd be great if there was room for Miller, but unlike long-term injured reserve where he could watch on from the press-box, that is not an option this Stanley Cup Playoffs season.
This might well be the end of the road for Kevan Miller and his career with the Boston Bruins, but we shall see.