Boston Bruins: Kevan Miller nominated for award despite injury
Boston Bruins defenseman Kevan Miller hasn't played a game, but has been nominated for an award.
The nomination for the Masterton Trophy comes after Kevan Miller managed just 39 games in a last season's campaign for the Boston Bruins.
Recognition comes most likely as a result of a career as opposed to just one season, with perseverance front and center as a key trait that makes him tick.
Growing up in Los Angeles in an era that hadn't quite seen the explosion of California as growing hockey hotbed, Kevan Miller faced challenges from the very start.
Four seasons at the University of Vermont after going un-drafted during his draft-eligible years certainly made for an uphill struggle to reach the big league.
Kevan Miller then spent a further few seasons as a member of the Providence Bruins before finally graduating to the Boston Bruins in the 2013-14 season.
From there, he made his name as a stay-at-home defenseman, offering nothing pretty necessarily but plenty of physicality and ruggedness.
Miller found himself injured in the lead-in to the Boston Bruins' play-off campaign last season, fracturing his knee cap after crashing hard into the boards. He then further injured himself, pushing hard to return in time for the run to the Stanley Cup Final.
All season, local writers have clearly seen the effort Kevan Miller has put in to recover from last year's injuries and get back on the ice to contribute as a big body helping clear the front of Jaroslav Halak or Tuukka Rask's net.
Rask and Halak have been awarded this season for their efforts in net, while Tuukka is also a strong bet for the Vezina Trophy.
The Masterton Trophy goes to the player that best exemplifies the qualities of perseverance, sportsmanship, and dedication to ice hockey and indeed, Kevan Miller has shown all of those traits in trying to get back into the team.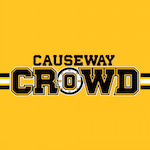 Want your voice heard? Join the Causeway Crowd team!
Write for us!
Unfortunately for him, despite a decent shot at a personal award, he may still find himself without a team at the end of this COVID-19 pandemic shortened season.
His cap hit of $2.5 million comes off the books at the end of the year and unless he's willing to take a significant pay cut, the Boston Bruins may cut loose from their loyalty to the player.
Obviously, if he continues to have challenges in his recovery, which based on a May 2020 report of yet another surgery in the Boston Herald, he could be a smart renewal if only to use his cost against the cap as fodder for long-term injured reserve.
In terms of winning the award, he certainly can make a decent case for it. A new contract; that may prove a different matter.