Boston Bruins: Jaroslav Halak is adding years to Tuukka Rask's career
The Boston Bruins' goalie pairing just won the William M. Jennings Trophy as the best duo.
What doesn't escape us is the fact that since joining the Boston Bruins, Jaroslav Halak has arguably added years to Tuukka Rask's career; this latest accolade is just the icing on the cake.
No longer are the Boston Bruins reliant upon Tuukka Rask to play fifty or more games in the regular season; instead they can rely on a second choice goalie that can achieve almost as good of a result as their first choice.
In the past two seasons since Jaroslav Halak arrived with the Boston Bruins, Tuukka Rask has seen his games cut back from a peak of 70 in the 2014-15 season to just 46 last year and 41 games at the completion of the abridged current season.
This is in no small part down to the trust that has been placed in Halak to get results when Rask isn't starting. Previous backup goalies in Boston didn't quite manage to meet expectations as a strong alternate option between the pipes.
For Tuukka Rask to cut his game time almost in half over the past four years is remarkable and as he is now in his thirties, it should truly offer great value to the Boston Bruins. If Henrik Lundqvist and Pekka Rinne are anything to go by, these Scandinavian netminders can keep going well towards their forties!
The recent William M. Jennings Trophy win highlights just how good the pairing are; sharing the workload and conceding the least goals in the compeition. Of course, some of the praise must be lauded upon the defensive efforts of the team, but you can have the best defense in the world and it means nothing if the goalie isn't stopping pucks.
Neither goalie sees more than two consecutive starts at a time, with exceptions in November and February where Tuukka Rask had 3 and 4 consecutive games respectively, and January when Jarsolav Halak stood in for an injured Rask for 5 games in a row.
While for some goalies this lack of regular consecutive starts might harm their game, for Tuukka Rask, it's allowed him to be on peak form night-in, night-out. You only need look at last season's Stanley Cup Playoffs to realise how vital this is to the success of the Boston Bruins.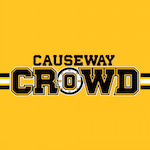 Want your voice heard? Join the Causeway Crowd team!
Write for us!
To have Tuukka Rask only needing to play half of all the Boston Bruins' fixtures each year sets him up perfectly to be coming into top form just in time for the post-season.
Obviously this post-season is going to be a huge challenge for any goaltender, but rest assured the extra down-time is never going to be a bad thing for Tuukka, especially given he suffered a concussion, earlier this year, for the second straight season.
He clearly shook it off in the short-term, but the extended break will have given him far more time to shake off any ill effects that might've lingered unnoticed in the regular season.
Jaroslav Halak renewing for another season is wonderful news for Boston Bruins fans; it gives them yet another season (whenever it eventually occurs) of goaltending that is unmatched across the NHL.
Halak may be no spring chicken himself, but he's setting Rask up to be at his best while also allowing the Bruins to take a careful and measured approach with Dan Vladar as the future goaltender of the team.