Bruins vs. Canes: Betting odds, live streaming, Boston looking for an eighth straight win
In the midst of a seven-game winning streak, the Boston Bruins welcome the Carolina Hurricanes to town.
Not a great deal has changed since the two teams met in the Conference Final less than half a year ago, though David Pastrnak is certainly looking an even stronger beast for the Boston Bruins since then.
In spite of an injury keeping Patrice Bergeron sidelined, the Boston top line has truly been dominant with Pastrnak and Brad Marchand tallying points like it's going out of fashion. David Krejci has turned back the years too in recent games filling in as their center.
Positively, we are now also getting contributions from further down the line-up; Jake Debrusk is finally seeming a bit more like his old self, Charlie Coyle has continued to step up and of late, Sean Kuraly has really made good on an increased role.
In terms of injuries; there are still concerns for the Bruins but we can't see it impacting their drive towards an eighth straight victory too much.
Brett Ritchie and John Moore are both skating in regular practice jerseys once more but are unlikely to feature, whilst Bergeron will continue to take time out.
Jaroslav Halak will make a milestone appearance in net tonight, marking his 500th NHL appearance. With a career spanning the Montreal Canadiens, St. Louis Blues, Washington Capitals and New York Islanders prior to Boston; it's possibly fair to say that he may not always have seen it happening. Either way, we should be in safe hands.
In terms of welcoming players back to Boston, the stand-out returnee, as he is every time we play the Canes is Dougie Hamilton. Frankly, we're still glad they moved on from him. We also welcome Jake Gardiner, who all Bruins fans remember well from his Toronto years!
The key tonight will be to ensure that Pastrnak gets some powerplay minutes. He has been deadly from the point, delivering 12 of his 25 goals on the man-advantage.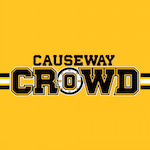 Want your voice heard? Join the Causeway Crowd team!
Write for us!
BRUINS BETTINGS ODDS & LINES
Courtesy of The Action Network, the Bruins are -140 on the Moneyline. The Hurricanes comparatively are +130 at the time of writing.
The betting market is trending heavily towards another Boston win. Frankly, we agree with them – there's no reason why we can't come out on top in this fixture.
BRUINS PROJECTED LINEUP
Bruins vs. Hurricanes, morning lines:

Marchand-Krejci-Pastrnak
DeBrusk-Coyle-Heinen
Bjork-Kuraly-Backes
Nordstrom-Lindholm-Wagner
Ritchie

Chara-McAvoy
Krug-Carlo
Grzelcyk-Clifton
Moore-Kampfer

Halak
Rask

— Matt Porter (@mattyports) December 3, 2019
HOW TO WATCH
ESPN+ has a free 7-day trial that includes live streaming for this game on all your smart devices! Besides NHL games like this Conference Final rematch of the Canes and Bruins, ESPN+ features a selection of live games from MLB, MLS, Serie A, FA Cup, and EFL.
If you'd like to purchase tickets to this game, StubHub has balcony tickets for as low as $29 at the time of this writing. This game will also be televised on NESN and FS-CR.
The puck drops at 7PM Eastern Time with the Bruins hoping to pick up exactly where they left off in last season's Eastern Conference Final.