Boston Bruins 2021-22 Player Preview: Erik Haula
On the first day of free agency, the Boston Bruins signed Erik Haula to a two-year, $4.75 million contract. It should be a deal that fans are accepting of, as he will make less than what Sean Kuraly received with the Columbus Blue Jackets. Haula has a $2.375 million cap hit, while Kuraly will be making $2.5 million per year over the next four seasons. Keep in mind, Haula has much more of an offensive touch to his game and should play a larger role with the Bruins.
In 51 games this past season with the Nashville Predators, the 30-year-old forward scored nine goals and recorded 21 points. He also had a solid postseason with the team, as he had four points in six games against the Carolina Hurricanes. He also played a villainous role during it, as he was up against his former team.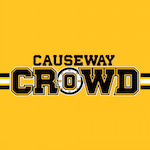 Want your voice heard? Join the Causeway Crowd team!
Write for us!
Haula has also shown offensive success in the past. In 48 games between the Hurricanes and Florida Panthers during the 2019-20 season, he scored 12 goals and had 24 points. He also had an impressive 55-point campaign with Vegas during their inaugural season. Therefore, he has the ability to provide decent depth scoring to the lineup. He may never hit 55 points again, but 40 points are not out of the question.
Something that also comes in handy with Haula is the fact that he can play both center and on the wing. This will be beneficial if injuries occur or if the Bruins need to switch around their lines. They have had a pretty decent amount of changes to their roster this off-season, so it would not be surprising to see Bruins head coach Bruce Cassidy test out different lines.
Where will Haula fit into the lineup for the Bruins?
Haula's placement in the lineup will be quite interesting to see with the Bruins. At this present time, Cassidy has openly stated that Coyle will likely be David Krejci's replacement at second-line center. Thus, it seems very probable that Haula will be playing third-line center on a line with Jake DeBrusk and fellow newcomer Nick Foligno. That is if DeBrusk does not get moved before the beginning of the season, of course.
The idea of these three being on a line could work out nicely for the Bruins. Although DeBrusk is coming off of a down season, he could benefit from playing with an offensively-driven center like Haula. Furthermore, it would be interesting to see how Foligno responds to playing with them. He could work nicely as a net-front presence for the line. Plenty of scoring chances may occur from this trio.
Yet, there is also the chance that he eventually beats Coyle out for the second-line center spot. He could form better chemistry with Taylor Hall and Craig Smith. Yet, at this point, the safer bet is to assume that he will be starting the year on the third line. Him being on the fourth line seems almost impossible, as he offers more offense than players like Tomáš Nosek and Curtis Lazar.
One has to wonder if Haula will be utilized on the second power unit as well. With the loss of Krejci, it would not hurt to add another center to it. This is especially the case if they elect to play one defenseman on each unit.
Overall, the Haula signing could end up being a very good move by the Bruins. If he can replicate the offensive success he had just two seasons ago, he will certainly be a major help for the B's. Depth scoring has been an ongoing issue, so let's have a bit of optimism and hope he can be a solid answer for it.