Bruins to extend qualifying offers to three restricted free agents
With the NHL roster freeze officially over, the 2021 offseason has officially started for the Boston Bruins and the rest of the NHL. Teams can now make signings without having to worry about protecting the players for the Seattle Kraken expansion draft and also make trades.
B's general manager Don Sweeney met with the media Thursday morning to give updates on free agents, both restricted and unrestricted, as well as their plan to replace defenseman Jeremy Lauzon after losing him in the previously mentioned expansion draft.
Boston has more than just three restricted free agents (RFA) to negotiate with this offseason, however Sweeney only gave an update on the big three of Ondrej Kase, Nick Ritchie, and Zach Senyshyn — or the ones with NHL experience.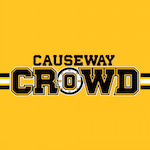 Want your voice heard? Join the Causeway Crowd team!
Write for us!
Sweeney stated that these three would be receiving qualifying offers (QO). A QO is given to a RFA to retain their signing rights during free agency. If the QO is not given, the player becomes an unrestricted free agent (UFA) when free agency begins.
What will the Bruins be paying Ondrej Kase, Nick Ritchie, and Zach Senyshyn if they accept their qualifying offer?
Ondrej Kase
Per CapFriendly's qualifying offer calculator, Kase's QO will be $2.6 million. However, the deal will be a two-way deal, meaning he would be getting paid a different salary in the minors. Either way, this is too much for Kase as he struggles to remain healthy and produce when healthy. He shouldn't make more than $1 million.
Nick Ritchie
Ritchie's QO will be $2 million on a one-way deal, per CapFriendly. After scoring a career-high 15 goals in 2020-21, Ritchie will most likely want more than this and elect to go to arbitration. However, the B's and Ritchie could always agree to a new deal before they hit arbitration.
Zach Senyshyn
Per CapFriendly, Senyshyn's QO will be $750,000 on a two-way deal. Senyshyn is coming off a one-year deal at $700,000 and was one of Providence's best players this past season. This salary seems fair, but I could see him maybe wanting a multi-year deal and a bit more money.
Overall, I don't see any of these three QOs being signed — the most likely to sign is Senyshyn. At this point, the QO is just a formality to keep these players' rights so the team doesn't lose them for nothing. But, expect all three to be back with the Black and Gold in some form in 2021-22.