Boston Bruins: Another left-shot defenseman option emerges
Going into the 2020-21 season, we all knew the the left side of the Boston Bruins defense was one of the team's biggest weaknesses. With the departures of their top two left-shot defensemen in Zdeno Chara and Torey Krug in free agency the team was now left with a rather inexperienced left side.
Matt Grzelcyk, although a bit injury-prone this past season, proved that he can handle top-pair and powerplay duties when healthy. However, youngsters Jeremy Lauzon and Jakub Zboril struggled not only to be consistent but also to remain on the ice as both dealth with injuries throughout the season.
With the B's top three left-shot defensemen seemingly off the ice more than on it throughout the season and depth defenseman John Moore going down with an injury as well, Connor Clifton was forced to play his weak side. But now with veteran right-shot defenseman Kevan Miller retiring, Clifton will most likely have a full-time spot on the right side and not be an option to move over to the left.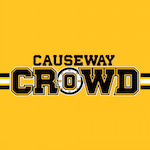 Want your voice heard? Join the Causeway Crowd team!
Write for us!
Due to the injuries and struggling youngsters, GM Donn Sweeney was forced to make a move in brought in assist machine Mike Reilly. Reilly proved to be a very beneficial addition as he made smart passes and played well in his own zone. However, Reilly will be an unrestricted free agent (UFA) in a couple of weeks. After having the best season of his career, he would be a fool to not test the market.
On top of that, Boston will most likely go the route of only protecting three defensemen (Charlie McAvoy, Matt Grzelcyk, and Brandon Carlo), leaving Clifton, Lauzon, and Zboril unprotected and free to take for the Seattle Kraken. If this is the case, Lauzon will most likely be taken as he has experience playing as a top-pair shutdown defenseman.
This means the Black and Gold would have to roll out a left side of Grzelcyk, Zboril, Moore/Urho Vaakanainen if Reilly isn't re-signed. However, the B's do have some cheap, veteran options to consider. Ryan Suter was just bought out by the Minnesota Wild a few days ago. But his best days are behind him as he's closer to 40 than 30. But, the recently bought out options don't end there as the Florida Panthers bought out Keith Yandle Thursday morning.
Is Keith Yandle a good fit for the Boston Bruins?
The thing most attractive about Yandle is his ability to stay healthy. He's an ironman, something the B's lacked this season at the blueline. However, Yandle, like Suter, is past his prime and is on the wrong side of 30.
But this doesn't mean he would be a bad signing. Yandle on a one or two year deal as a stopgap until Jack Ahcan is ready to play in the NHL wouldn't be a terrible idea.
In all honesty, however, I think the B's would be better off in signing Suter or anyone else over Yandle. Yeah he can still produce offensively and quarterback a powerplay, but he's an overall liability to a defense because of how bad he is at defending.
But, you never know, he may be better in Boston's system that preaches defense. However, this is doubtful.
So with that, I say pass on Keith Yandle and try to re-sign Reilly to a similar deal of Brandon Carlo's. Yandle just isn't what he used to be, and the B's already have the younger, poor-man's version of Yandle in John Moore. No need for another.