Boston Bruins 2021 Player Grades: Sean Kuraly wasn't at his best
Continuing our Boston Bruins 2021 Player Grades series, we now look at center/left wing Sean Kuraly.
After two very good seasons for a fourth line center, Kuraly struggled a bit this season. Offensively, he regressed significantly. The previous two seasons, Kuraly was scoring at a 0.30 and 0.33 points per game pace. However, this season he averaged just 0.19 points per game. To get a better picture of how poor offensively Kuraly was, his offensive point shares (OPS) this season was -0.5. The previous two seasons it was 0.2 and 0.4.
Kuraly also wasn't as good defensively this season. Although he was never the greatest defensively, he was even worse this season. The previous two seasons combined he was a +4, this season he was a -10. However, Kuraly did have his best season when it came to faceoffs — winning over 57% of his draws.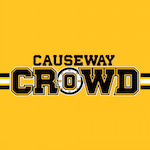 Want your voice heard? Join the Causeway Crowd team!
Write for us!
The biggest issue with Kuraly is that he was often hemmed into his own zone. While this isn't all on him as his has two other linemates out there with him, he didn't do much to help get the puck out and generate some offense. In other words, him and his line were often dominated, which explains his negative plus/minus (+/-).
Sean Kuraly's success in his previous two seasons with the Bruins is why he has a poor grade for 2020-21.
As a fourth-liner, not much should be expected from Kuraly when it comes to offense. However, after scoring eight goals and 21 points in 71 games and then six goals and 23 points in 69 games, Kuraly's expectations were more that of a third-liner than fourth-liner for this season.
So, considering that, Kuraly's grade is a little bit worse than what I would give a normal fourth-liner. Kuraly's four goals and nine points in 47 games would be considered decent for another fourth-liner, but this just isn't good enough from Kuraly.
Kuraly wasn't mostly invisible this season, and when he wasn't it was probably because his line was getting dominated in the defensive zone or he made a bad play that lead to a scoring chance against.
Kuraly's best hockey this season came during the start of the season, when he was brought up to the third line to center Nick Ritchie and Charlie Coyle, and the first couple of games after the team acquired Curtis Lazar from the Buffalo Sabres. Other than those times, Kuraly just wasn't very good this season — well not as good as the previous two seasons, both offensively and defensively.
Grade: D+
Kuraly visibly regressed this season after having two very good seasons in a row for a fourth-liner, which increased his expectations for this season. As a result, his grade for 2020-21 is a D+ instead of a B- or C+. With Kuraly struggling this season, it might be safe to say we have seen him play his last game in the Black and Gold.