Boston Bruins: Could Trade Talks Start up With Arizona Again?
Last offseason, the Boston Bruins were one of two teams that there in trade talks with the Arizona Coyotes for defensemen Oliver Ekman-Larrson. The other team linked in trade discussions was the Vancouver Canucks.
In the end, neither team ended up pulling off a deal with the Coyotes for the left-shot defensemen. After failing to make the playoffs this past season in the 56-game regular season, Elliotte Friedman reported Saturday night that Arizona and Ekman-Larrson are open to getting a deal done this summer. Friedman broke the news during a Headlines segment on Hockey Night in Canada.
"The two sides are going to try again, but this time around they're going to approach it differently," Friedman explained. "What Ekman-Larsson has told the Coyotes and what the Coyotes have agreed to do is they're going to go out there, check the market and they're going to bring a deal to him and then he can decide if he's comfortable with that team."
Boston general manager Don Sweeney was engaged with Coyotes last offseason before the draft and free agency in a deal for Arizona's captain, but ultimately he remained in desert. This time, it feels different and he could be on the move for the 2021-22 season.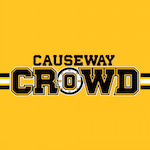 Want your voice heard? Join the Causeway Crowd team!
Write for us!
It was reported that this time, Arizona would see what possible deals they could get for Ekman-Larsson, go back to their star defensemen and discuss the deals they have available to them. This time, it seems that Ekman-Larsson will have more of a say than before.
Ekman-Larsson would go a long way in solving the Bruins depth issues on the left side of their defense. He would slide right into the top-four, if not the top pairing. The Bruins expressed interest in adding a 20-minute a night guy on defense, here he is.
Whoever gets the Arizona top blueliner will be bringing in a hefty contract as well. Ekman-Larsson has a cap hit of of $8.25 million over the next six years after signing an eight-year, $66 million contract on July 1, 2018. The 29-year-old had 24 points in 46 games for Arizona, which faded from the West Division playoff picture over the final couple weeks of the regular season.
What could the Bruins offer in a potential deal?
That's where things get interesting. Would the Coyotes be looking for a young NHL roster player, a hoard of prospects, a hoard of draft picks, or some combination of the three? What would the Black and Gold be willing to part ways with? Obvisouley some roster players would almost certainly go back to free up as much space as possible to fit Ekman-Larrson under the cap, as well as having money to re-sign their own free agents or free agents in general. His tough season last year could drop his value for the Coyotes in a deal. We'll see.
The Bruins appear to be all-in for the 2021-22 season to compete for a Stanley Cup and Ekman-Larsson could be a big piece to help provide that run. Most likely a deal between Boston and Arizona won't happen, but Sweeney and Bruins front office must explore all options.