Boston Bruins: For now, a Taylor Hall extension appears likely
Taylor Hall had a rough first three quarters of his 2020-21 season. He went into free agency looking to sign a long-term deal with a contending team. But he got neither of these things as he signed a one-year $8 million deal with the Buffalo Sabres. However, things quickly changed after Hall was acquired by the Boston Bruins at the trade deadline.
After scoring just two goals and 19 points in 37 games with the Sabres, Hall immediately made an impact with the B's. Boston struggled with secondary scoring all season long, and Hall fixed this. In 16 games with the Black and Gold, Hall scored eight goals and 14 points and added three goals and five points in 11 playoff games.
It's obvious that Hall wanted to be with the B's. There were even rumors that he wouldn't waive his no-movement clause unless it was to go to Boston.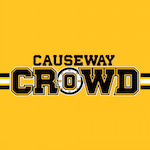 Want your voice heard? Join the Causeway Crowd team!
Write for us!
Hall was a shell of his former self in Buffalo, as he wasn't motivated and was just going through the motions as a part of a terrible, losing team. However, with Boston, Hall was rejuvenated as he played his hardest in each zone of the ice.
Recent comments from Taylor Hall suggest an extension with the Boston Bruins is likely.
On Friday, Hall was asked about his contract situation and how he would be handling free agency with him being an unrestricted free agent for the second straight offseason.
Unlike last season, Hall isn't necessarily looking to win, get a long-term deal, or even get a big pay day. Hall said, "I'm not looking to absolutely maximize my value at this point. It's about being a good fit rather than money or a long-term thing. I just want to find a good home for the next few years."
To me, these comments suggest that Hall wants to re-sign with the B's. Right away, he fit in with the team, especially with David Krejci and Craig Smith.
With Hall open to a pay cut and not wanting a long-term deal (I would say that means over four years), I think the odds that Boston and Hall get a new deal done are quite high at the time. I could see Hall signing a three-year deal with a $6 million average annual value (AAV) with the B's before free agency begins.
But the question of "Should the Bruins re-sign Hall?" still exists.
First off, I don't think the B's will be looking to rebuild this this season. If this is the case, Hall will be needed for much-needed secondary scoring. I also believe that Krejci will be back on a short-term deal. Hall and Krejci showed to be a formidable duo, and with Smith, a formidable trio.
Second, even if Krejci isn't re-signed, Hall will still be needed. If you let Hall walk, you leave Charlie Coyle with the same situation that you gave Krejci for years. Coyle struggled this season, but he had little to no help with the linemates he was given. Maybe with Hall, he'll exceed expectations.
For now, it seems that a Hall extension is likely, and if the B's can get him back on a deal with medium term and at good value, it's a win whether or not Krejci returns.