Boston Bruins: What We Learned in the First Round
Three nights after the Boston Bruins eliminated the Washington Capitals in the first round of the East Division playoffs, they found out their second-round East Division opponent Wednesday night.
The New York Islanders beat the Pittsburgh Penguins, 5-3, on Long Island to win the best-of-seven series, 4-2 to advance to play the Bruins. With Boston and the Islanders advancing, that means that the top-two seeds are eliminated from the postseason, leaving the Bruins with the home-ice advantage against New York.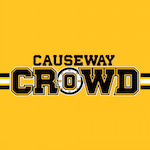 Want your voice heard? Join the Causeway Crowd team!
Write for us!
With both series over, if there is one takeaway from the first round of the playoffs in the East Division, it's that goaltending is vital to make a run in the Stanley Cup playoffs.
Case in point, the Bruins won a pivotal Game 3 at home against the Capitals when rookie goalie Ilya Samsonov misplayed the puck behind his net in double-overtime and allowed Boston forward Craig Smith to swoop in, get the puck and stuff it under Samsonov. That play could be considered as the series-turning play.
Fast forward to the Pens/Isles series and in Monday night's Game 5, also in double-overtime, Penguins goalie Tristian Jarry followed in Samsonov's footsteps, misplayed the puck in his own end, which led to a game-winning and series turning point goal from Islanders forward Josh Bailey.
Watching how both series played out, the Bruins have to feel lucky to have a goalie perform as Tuukka Rask did in the first round against the Capitals. The 34-year-old veteran allowed just 10 goals in the five games, with nearly half of them coming on deflections.
The Islanders have a duo in their net in Ilya Sorokin, who saw most of the action against the Pens, and Semyon Varlamov who don't usually make mistakes that Samsonov and Jarry did. We have more time to break down the Bruins/Islanders series, but expect a tight-checking, low-scoring series.
If there is one thing we learned from the first round of the playoffs, it's that goaltending is key in the postseason, and the goalies that made the least amount of mistakes came out on top.