Boston Bruins: Where does Ondrej Kase go from here?
On Monday, Boston Bruins' general manager Don Sweeney revealed that right wing Ondrej Kase will not play another game this season as he's been shutdown for the remainder of the postseason — forever how long that may be.
This shutdown isn't as surprising as it may seem as Kase has, what would be an understatement, struggled to stay, and get, on the ice this season due to an upper-body injury (speculated to be a concussion but wasn't confirmed).
As a result of the injury, Kase only played in three of 56 games this season, and only finished one of them — the first game of the season against the New Jersey Devils. In the one game he finished he played over 14 minutes and was a part of what was supposed to be the second line this season.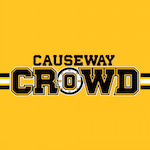 Want your voice heard? Join the Causeway Crowd team!
Write for us!
However, in the other two games, he wouldn't surpass seven minutes of ice time in either.
The second game of the season against the Devils is where he suffered his injury after taking accidental contact to the face from Devils' forward Miles Wood. He would leave the game with just 4:40 of ice time.
After missing the next 52 games, Kase would finally make his return in the B's second to last game of the season against the New York Islanders. However, his return wouldn't last long as he only would play 6:49. It was originally reported that Kase had suffered another injury or re-aggravated his previous one, but head coach Bruce Cassidy said Kase was removed due to his conditioning, or lack thereof.
What's next for the Boston Bruins and Ondrej Kase?
Kase was originally drafted by the Anaheim Ducks in the seventh round of the 2014 NHL Draft. He would make his NHL debut just two years later in the 2016-17 season, playing 53 games with the Ducks that year, scoring five goals and 10 assists.
Kase's best season was 2018-19 where he only played 30 games but managed to score 11 goals and nine assists.
Kase has had several seasons like this, where he was playing and producing at a good pace but would get it cut short due to injuries, including many concussions.
The B's would trade for Kase in February of 2020 as a part of a deadline deal that sent David Backes, Axel Andersson, and a 2020 first.-round pick (27th overall – Jacob Perreault) to the Ducks.
Since then, Kase has only played a total of 20 games (including playoffs) for the Black and Gold. In these 20 games, he has been unable to record a goal, but has put up five assists.
Overall, despite what Kase's injury was/is, there are three options that could happen with him.
Re-sign with the B's.
After this season, the B's will still own the rights of Kase as he's a restricted free agent (RFA). With this in mind, although Kase hasn't been able to produce as wished, he does the little things right when he's actually healthy and is a very good depth option and a solid bottom-nine player.
I think it would be smart to give Kase a one-year deal worth around $1 million. He may not get into the lineup as Boston will most likely have better options, but they would have a good depth piece for injuries and to rest regulars.
Leave the Black and Gold.
While Kase's rights still belong to Boston, he could still end up on another team.
The B's could always trade him, release him making him an unrestricted free agent (UFA), or he could even accept an offer sheet from another team that Boston may not match just because they don't want him anymore.
Which ever way it may be, there's a chance Kase may not be a part of the Bruins organization next season.
Retire.
If Kase's injury was in fact a concussion, this is definitely an option for the winger.
Concussions are a serious injury and only get worse and easier to get as you get them. Kase has an extensive concussion history and there's a chance this one could have ended his career.
This would definitely be the saddest situation, but it may be for the best in regard to Kase's current health and future well-being.
Overall, Kase is still a solid player. I wouldn't say a top-six player, as he's struggled to score so far with Boston. However, with his ability to do the small things right and play solid defense he's a very good bottom-six option. But, with his inability to stay healthy, the B's may decide to move on from the 25-year-old.