Bruins look to tie up series at one, lineups for Game 2
The Boston Bruins and Washington Capitals play Game 2 of their first round, best-of-seven series tonight. After dropping Game 1 by a score of 3-2 in overtime, the B's will be looking to bounce back and even the series at one game a piece.
Going into Game 1, there was a lot of hype around the Black and Gold's top six. The line of Taylor Hall, David Krejci, and Craig Smith were red hot, and the first line of Brad Marchand, Patrice Bergeron, and David Pastrnak were doing their normal things. However, the B's left Game 1 without a single point from any of these players — except for Pasta, who registered an assist on Nick Ritchie's powerplay goal.
A large part of Boston's struggles was the team's inability to get the puck on net. Craig Anderson, who came into the game in relief for an injured Vitek Vanecek, only saw 22 shots through 51 and a half minutes of play — and none of these shots were all that dangerous.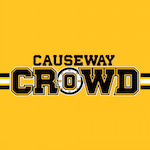 Want your voice heard? Join the Causeway Crowd team!
Write for us!
With Vanecek out for tonight with a lower-body injury, the B's must give a much better effort and test the Caps' goaltender, whether it is the old-timer Anderson or youngster Ilya Samsonov as Anderson seemed winded after the second period with his lack of game time throughout the season, and Samsonov is coming off the COVID list and just started practicing again on Sunday.
Boston Bruins – Washington Capitals Game 2 projected lineups.
Boston Bruins (3rd seed)
Trail series 0-1
The B's will be going with the almost the same lineup as Saturday night. Tuukka Rask will be in net (despite what some fans may think) with Jeremy Swayman on the bench and the four forward lines will be the same.
However, defenseman Jeremy Lauzon was injured in Game 1 after taking a puck to the hand and will miss Game 2 tonight. Connor Clifton will be in his spot on the third pairing alongside Kevan Miller.
Expect the Bruins to look like this tonight:
Marchand – Bergeron – Pastrnak
Hall – Krejci – Smith
Ritchie – Kuraly – Coyle
DeBrusk – Lazar – Wagner
Grzelcyk – McAvoy
Reilly – Carlo
Clifton – Miller
Rask (Swayman)
Washington Capitals (2nd seed)
Lead series 1-0
Like the B's, the Caps will be going with an almost identical lineup to Saturday night's. The only difference for Washington will be in net. With Vanecek day-to-day with a lower-body injury, either Anderson or Samsonov will be in net tonight. Head coach Peter Laviolette has yet to state which one. The Capitals also have goaltenders Pheonix Copley and Zach Fucale on the roster, but it's very unlikely either of these two dress for even back up duty.
Additionally, both Samsonov and center Evgeny Kuznetsov practiced on Sunday, however Samsonov was removed from the COVID list and Kuznetsov wasn't. With Kuznetsov still not off the list and not partaking in line rushes this morning, it's unlikely he'll be suiting up for Game 2.
Expect the Capitals to look like this tonight:
Ovechkin – Backstrom – Mantha
Sheary – Eller – Raffl
Sprong – Oshie – Wilson
Hagelin – Dowd – Hathaway
Orlov – Carlson
Dillon – Schultz
Chara – Jensen
Samsonov/Anderson
Where and when to watch Boston Bruins – Washington Capitals Game 2.
Time: 7:30 PM EST
Location: Capital One Arena
TV Broadcast: NESN, NBCSWA, NBCSN, CBC, TVAS, SN
Radio Broadcast: 98.5 The Sports Hub
This game is extremely important for the B's to win, both mentally and statistically. The B's need it in their head that they can beat the Caps on the road and a team that goes down 0-2 in a Stanley Cup Playoff series has only a historical win percentage of 13.4. With this in mind and a mediocre effort in Game 1, I think the B's give a great effort and win Game 2 by a hefty margin tonight.