Boston Bruins: Marchand Rewarded For His Month of April
As the calendar turns to May, the race for the playoffs begins to hit the final turn for the Boston Bruins and the rest of the NHL.
One month ago, the Bruins were not a lock for the postseason as they were coming off a COVID-19 shutdown and sitting in fourth place in the East Division ahead of the New York Rangers. There was one player, however, who would make sure that the Bruins would end up in the top-four in the division and get a spot in the fight for the Stanley Cup.
First-line left wing Brad Marchand has been the best and most consistent player this season for the Black and Gold and his month of April is a big reason why the Bruins are on the verge of punching their postseason ticket.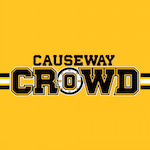 Want your voice heard? Join the Causeway Crowd team!
Write for us!
Marchand was selected as the East Divison "Star of the Month" for April and what a month of April it was for the veteran forward.
With the Bruins hanging onto the final playoff berth, Marchand had a breakout month. He had a league-high 14 goals and 10 assists in 17 games for the Bruins and was a big reason why they tied the Vegas Golden Knights with 11 wins for the month. He had three shorthanded goals in the month and he also had four game-winning goals in that span.
He had four-point games against the Pittsburgh Penguins, Philadelphia Flyers, and the Washington Capitals. He was the first Bruin to score at least 14 goals in a calendar month since Barry Pederson turned the trick in 1982.
Not only does Marchy score, but he is also a playmaker for his teammates. In a 6-3 win over the Capitals on April 18 at the TD Garden, he sealed the win with an empty-net goal with just over a minute left in the game. After he scored, Marchand appeared to apologize to captain Patrice Bergeron for not being able to set up his center for his third goal of the game. As usual, Bergeron did not appear upset.
There is no doubt that as Marchand goes, so do the Bruins. Earning the award is just another feather in his cap for the 2021 season.