Boston Bruins: Curtis Lazar Making an impact in Boston
The Boston Bruins fourth line has been a strength of late. After struggling for the majority of the season, Boston's checking line received a boost with the addition of Curtis Lazar. In his first five games with Boston, Lazar has brought out the best in Sean Kuraly and Chris Wagner. As the Bruins have won five straight, Lazar has been an important piece.
During Lazars' time in Buffalo, he excelled on the penalty kill and showcased a heavy style of play. He saw most of his playing time on the Sabres' bottom two lines and contributed offensively. Since being traded to Boston, he has shown those qualities, and his play has been hard to ignore.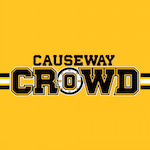 Want your voice heard? Join the Causeway Crowd team!
Write for us!
So far in his Bruins tenure, the former first-round pick has scored one goal and recorded one assist. He has also landed ten hits in that span and hasn't been afraid of sacrificing his body. With Boston, he has blocked two shots. While Lazar has sparked Kuraly and Wagner's play, he has also set the tone. With Lazar in the lineup, the fourth line has been better in the offensive zone and looked like a completely different line.
Additionally, Wagner and Kuraly have shown better puck management with their new linemate. They have also been able to build momentum regardless of the opponent. With the regular season winding down, their improved play has come when points are at a premium.
Since joining the Bruins, Lazar has been more aggressive offensively. With Boston, he is shooting the puck a career-high 16.7% of the time. While the Bruins have no shortage of fourth-line options, their newest center is showing the impact he can make.
During the Bruins' win streak, they have played playoff-caliber teams. With their trade deadline additions, including Lazar, Boston has played its best hockey of the season.
As the Bruins make their playoff push, the fourth line will be key. In the past, Cassidy has used that line to set the tone early in games. Over the last week, they have done that and added some offense to their game. Although Lazar didn't get as much attention as Taylor Hall, he has wasted no time making his mark with Boston.