Boston Bruins absurd trade analyzer: Johnny Gaudreau
The Boston Bruins have a couple of burning needs if they want to make a run for the Stanley Cup this season. The left side of the defence could use a contributing piece after having yet to recover from the losses of Torey Krug and Zdeno Chara. One position that has been an issue for many years now though is the wing and more importantly a contributing second-line winger.
There are several options potentially available on the block that the Bruins could pursue via trade. If Don Sweeney truly wanted to swing big and solidify Krejci's wing though, why not make a call to Calgary Flames GM Brad Treliving?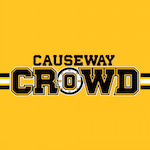 Want your voice heard? Join the Causeway Crowd team!
Write for us!
The Flames have a great team on paper and have contributing pieces from every position. This team just can't seem to get it done though and have been marinating in mediocrity the past few seasons. This year is no different, even after acquiring stud goalie Jacob Markstrom and increased forward and defensive depth  – Calgary is on the outside looking in from the North Division playoff race. Just firing head coach Geoff Ward a few days ago –  this team looks to be going nowhere fast.
One name that has always swirled in trade rumours whenever the Flames are struggling is Johnny Gaudreau. There is no apparent reason for these, but for some reason, Gaudreau's name is the one brought up when fans and media are predicting a major shakeup.
Much like the past 'absurd trade' article with Jack Eichel, Johnny Hockey's fit with the Boston Bruins almost seems to perfect not with just the positional need buts also his experience playing for Boston College in his early years.
If the Calgary Flames truly decide to shake things up and consider moving one of their franchise cornerstones and fan favourites – what would GM Don Sweeney and the Bruins have to pay up?