Nick Ritchie has been key to the Bruins early season success
Coming into the 2021 season, Nick Ritchie had a lot to prove. After being traded to Boston Bruins last year at the trade deadline, Ritchie had two goals and one assist in 15 games, including the postseason. The former first-round pick was acquired to boost the Bruins offense but struggled after the trade.
In 2021, however, Ritchie has changed the narrative. Although the season is only six weeks old, Ritchie has been one of the Bruins' most productive pieces.
Through 16 games this season, Ritchie has six goals and seven assists. The Ontario native currently has the fourth-most points on the roster. The Bruins forward only needs eight more points to match his totals from last year.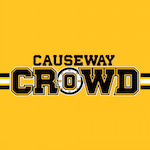 Want your voice heard? Join the Causeway Crowd team!
Write for us!
Additionally, Ritchie has been one of Boston's most productive players on the power play. Nine of his points have come on the man advantage, which ties his career-high. It is the only second time in his career that he has had more than three power-play points in a season. Part of his improved play has been his aggressiveness.
Following the trade to Boston, Ritchie was only shooting the puck 12.5-percent (%) of the time during the regular season. So far, in 2021, that has increased to a career-high 16.2. Through the first six weeks of the season, he has already attempted 61 shots. Even if the former first-round pick isn't scoring, he affects the game at both ends of the ice.
So far this season, Ritchie has landed 23 hits and blocked four shots. He hasn't been afraid to battle in front of the net to get in a position to score. That is one quality the Bruins needed at the trade deadline last year. Almost every game, he has found a way to contribute as he has at least a point in 11 of the Bruins' first 16 games.
As the season progresses, Ritchie's play will be a big part of the Bruins' success. His contributions to the power-play have helped fill the void left by Torey Krug, who excelled on the man advantage. He has also added a boost to the Bruins' secondary scoring, which was an issue in the playoffs last year.
Ritchie's play so far this season has made his struggles last year a distant memory. In 2021 he has looked more confident and at home in the Bruins lineup. The season is still far from over, but he is well on his way to pass his numbers from 2019-2020.