Boston Bruins: David Pastrnak takes next step in return, more from Monday's practice
After spending the last week of practice in a non-contact jersey, Boston Bruins' star right wing David Pastrnak has taken the next step in his return and is now donning a regular white practice jersey.
Yes, you read that right. After just a week of non-contact practice, David Pastrnak is now practicing without limitations. If all goes well this should be the norm until he returns.
Although this is great news, head coach Bruce Cassidy has already said that Pasta will not be playing in the B's next two games against the Pittsburgh Penguins. However, Cassidy also said that Pastrnak could play Saturday when Boston matches up with the Washington Capitals and former Black and Gold captain Zdeno Chara.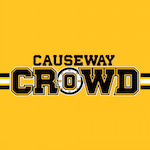 Want your voice heard? Join the Causeway Crowd team!
Write for us!
Today in practice, Pasta was splitting reps at second line right wing with rookie Jack Studnicka. While this may make you question where Pastrnak will play, Coach Cassidy has already cleared that up and said when Pasta returns he'll be taking his normal spot on the first line alongside Patrice Bergeron and Brad Marchand.
Boston Bruins' Patrice Bergeron and Matt Grzelcyk both didn't participate in Monday's practice.
Both center Bergeron and defenseman Matt Grzelcyk didn't take part in Monday's practice. For both of them, this is their second straight missed practice.
For Bergeron, this was just another maintenance day. This is a bit surprising, however, as the B's had yesterday off. Bergy's absence may have to do with him sliding hard into the post during the Black and Gold's last game. He finished the game and scored a goal after this incident, so I wouldn't take his absence from practice too seriously.
Filling in for him on the first line in practice was Par Lindholm. Bergeron's absence from practice may also be why Pastrnak practiced on the second line instead of the first line.
While Bergeron missed today because he received a maintenance day, Grzelcyk missed because of the lower-body injury he suffered in the first game against the Flyers. While missing practice isn't the greatest sign that Grizz will return next game, Cassidy didn't rule him out.
Taking his spot in practice on the second D-pairing alongside Brandon Carlo was Connor Clifton, who also stepped in for him last game. The B's had no problems defensively without Grzelcyk, so they shouldn't feel obligated to rush him back.
With the Bruins playing so well over the last four periods, even with some key players injured, it'll be interesting to see who Coach Cassidy decides to take out of the lineup for returning players and/or who he keeps of the lineup.