Boston Bruins: 3 takeaways from dominant 6-1 win over Flyers
The Boston Bruins won their second straight game last night against the Philadelphia Flyers in dominant fashion by a score of 6-1. The B's had 11 skaters record at least one point and five skaters with multiple points, while the Flyers lone goal-scorer was Kevin Hayes, assisted by Jake Voracek.
Like last game, this game saw a lot of firsts from the Black and Gold. Defenseman Jakub Zboril recorded his first career NHL point with a secondary assist on Brad Marchand's second goal of the game, forward Trent Frederic also recorded his first career NHL point with a primary assist on a nice tip in by Charlie Coyle, and Craig Smith scored his first goal as a member of the Bruins.
The skaters with multiple points last night included Patrice Bergeron and Marchand with two goals and an assist each, Nick Ritchie with two assists, and Smith and Coyle with a goal and an assist each.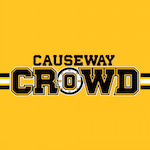 Want your voice heard? Join the Causeway Crowd team!
Write for us!
It truly was a team effort and a dominant one last night by the B's. Here are three takeaways from last night.
3. The Boston Bruins finally played a full 60 minutes.
Through the first four games of the season, the B's have had good periods and bad periods, good games and bad games. However, they had yet to play a full 60 minutes. They had yet to put together three good periods in one game.
This changed last night.
The Black and Gold came out hot, like they had before in other games. However, unlike other games, they didn't let up on the opposition. At the end of the first period the score was just 1-0 B's.
Things didn't start off well for Boston in the second period, as Kevin Hayes scored what turned out to be the Flyers only goal, and Bruins fans everywhere thought we were in for another lackluster second period that has cost the B's games before.
However, this wasn't the case as the Black and Gold answered quickly, making the score 2-1. Boston would go on to score another goal in the period and finish the middle frame up 3-1.
Down just two goals going into the third period, you would think Philly would come in with a massive push to get within at least one. However, this didn't happen and the B's took advantage as they ran up the score to finish the game up 6-1.
Things could've been different in this game if they let off the gas in the second or third period. They could've let the Flyers gain momentum and get back into the game — but they didn't. The Bruins kept pushing, looking to score more goals and not let Philly have any scoring opportunities.
Another reason why the B's were so dominant throughout the entire game was their discipline. Boston managed to only take two penalties this game. This is big as they didn't kill their own momentum with boneheaded plays.