Boston Bruins receive good news at Wednesday's practice
The Boston Bruins received good news at Thursday's practice in regard to both defenseman Matt Grzelcyk and right wing David Pastrnak as both were able to participate in some capacity.
For Grzelcyk, this is a great sign. He was injured in Monday's 1-0 loss to the New York Islanders in the third period after an awkward fall when tangled up with Isles' winger Jordan Eberle. Grzelcyk went to the locker room with an apparent upper-body injury and did not return to the game.
The fact that Grizz is able to practice just two days later, especially without any restrictions, is a great sign for him and the B's. With the departures of defensemen Torey Krug and Zdeno Chara in free agency, Grzelcyk is now one of the Black and Gold's top defenseman.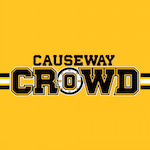 Want your voice heard? Join the Causeway Crowd team!
Write for us!
If he were to miss time, the already weak 5-on-5 play by Boston so far in this season would become even weaker as Grzelcyk is an effective puck-moving defenseman and has the ability to move the puck up in the transition with his skating.
Additionally, Grzelcyk has been manning the point on the B's top powerplay unit. It's unknown who would take his spot there — my guess is Charlie McAvoy — but this aspect of Boston's game would also be affected with an absent Grizz.
David Pastrnak practiced with the Boston Bruins on Wednesday.
With the Bruins set to play their home-opener tomorrow, Thursday, Jan. 21, Pastrnak was able to practice with the team. He was in a non-contact jersey, so he was unable to participate on his normal line with Patrice Bergeron and Brad Marchand, but it's still great to see him practicing with the team.
The expected return date for Pasta is still mid-February, but the last we heard was that he's a little bit ahead of schedule, according to head coach Bruce Cassidy. Pastrnak is expected to remain in a non-contact jersey for the rest of the week and is still ahead of schedule, per Cassidy.
With the Black and Gold struggling to score at 5-on-5 every Bruins fan is hoping Pastrnak will be back sooner than his mid-February date. Him being able to practice with the team with a non-contact jersey is a great sign that he's close to being back as he's recovering from a hip surgery.