Boston Bruins: Can Rask and Halak Combine to Repeat Their 2019-20 Success?
Can Tuukka Rask and Jaroslav Halak combine to repeat their 2019-20 performances in net this season?
Last season, Tuukka Rask and Jaroslav Halak combined to win the Williams M. Jennings Trophy, which is awarded to the goaltenders that have played a minimum of 25 games with the fewest goals scored against in regular-season play. The duo gave up 174 goals in 70 games in the shortened season.
This season, the Boston Bruins defense is going to begin the season with a younger look after Torey Krug left for the St. Louis Blues, and former captain Zdeno Chara signed with the Washington Capitals in free agency. While there is some young talent on defense that is NHL ready, there is bound to be growing pains early in the season.
If the Bruins are going to get into the Stanley Cup playoffs in May and look to make a run, Rask, and Halak might have to repeat their 2019-20 regular-season performance and what a regular-season it was.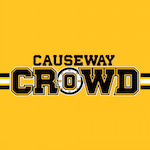 Want your voice heard? Join the Causeway Crowd team!
Write for us!
Rask, who is on the final year of his eight-year, $56 million contract, went 26-8-6 last and had five shutouts. He led the league with a 2.21 goals-against average (GAA) and was second with a .929 save percentage (SV%). He finished second to Connor Hellebuyck of the Winning Jets for the Vezina Trophy, his highest finish since winning the award at the end of the 2013-14 season.
Last May, general manager Don Sweeney re-signed Halak to a one-year, $2.25 million contract and it is easy to see why. He went 18-6-6 last season with a 2.39 GAA and a .919 SV%. In his first two years with the Black and Gold, he has gone 40-17-10 with a 2.36 GAA and a .921 SV%.
When the season was paused on March 12 because of the coronavirus, the Bruins were the only team in the league with 100, which earned them the Presidents' Trophy. Yes, the first line of David Pastrnak, Patrice Bergeron, and Brad Marchand played a role in that too with the offensive production they produced.
The Bruins also had experienced veterans Krug and Chara on the blue line as well, but they won't have their services this season or in the future.
This will be a season like no other we have seen before with new divisions, new playoff formats, 56 games against the same eight teams, and in some situations, a baseball type of schedule with teams playing two straight games on the road or at home against the same opponent.
During the 2020-21 season, there will be more of a need for a backup goalie than in years past. With 56 games in 114 days, compacted travel, and possibly injuries are going to force the hand of coaches to play their backups more. For coach Bruce Cassidy, that won't mean making a tough decision and when all is said and done, the Bruins will need a repeat regular-season performance from both Rask and Halak.