Boston Bruins: Cassidy Keeping Middle-Six Forwards Together Makes Sense
Bruins coach Bruce Cassidy keeping his middle-six forward pairings together in training camp makes sense.
During training camp, Boston Bruins coach Bruce Cassidy has been mixing and matching his lines. That is a common practice every season, but in 2021, things are different.
It appears that Brad Marchand is on track to begin the season Thursday night in New Jersey against the Devils after recovering from sports hernia surgery. David Pastrnak will need more time to recover from hip surgery in September and finding a right wing to play next to Marchand and new captain Patrice Bergeron is one of the decisions facing Cassidy and his staff.
As far as the second and third lines go, it appears that Cassidy is hoping the middle-six gain some chemistry as they have been grouped together since camp opened Monday morning. The second line of Jake Debrusk–David Krejci–Ondrej Kase has been working together all week, while Nick Ritchie–Charlie Coyle–Craig Smith have been grouped together on the third line.
Secondary scoring has been an issue that general manager Don Sweeney has not been able to solve. Krejci and DeBrusk did not have an opportunity to gain any chemistry with a right wing last season as it was a revolving door on the second line. Kase was brought in from the Anaheim Ducks to help and solve that problem, but between the NHL season pause on March 12 after the deal and protocol issues over the summer, that chemistry never happened.
Cassidy is clearly making sure that Krejci and DeBrusk have as much of an opportunity to work with Kase in training camp so the trio can be on the same page early in the season.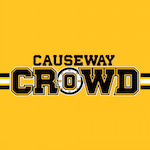 Want your voice heard? Join the Causeway Crowd team!
Write for us!
The Bruins third line of Ritchie-Coyle-Smith is one that could be very intriguing this season. Ritchie, who was also acquired from the Ducks last February, averaged nine goals and 13 assists with Anaheim in four years and brings a physical game that fits the Bruins style. Coyle has become a valuable piece to the Black and Gold since arriving in February of 2019, while Smith could the middle-six wild card.
In five of his nine seasons with the Nashville Predators before signing with the Bruins as a free agent in October, he has been a 20-goal scorer. It most likely would have been six out of nine years last season, but he had 18 goals when the season paused.
Shooting the puck is something that Smith is not afraid to do. Last season, he was 10th in the NHL by generating 12 shots on net per 60 minutes.
It's clear that Cassidy is keeping the middle-six together so that when the pucks drops in New Jersey Thursday night, there is as much chemistry as possible. If the two groups are able to get chemistry, then there is the real possibility that secondary scoring could increase this season.
I like what Cassidy is doing as finding production behind the top line is something that will go a long way in the Bruins getting through the 56-game sprint that is that 2021 National Hockey League season.