Boston Bruins: Analyzing and grading the 2019-20 season of Nick Ritchie
Analyzing and grading the 2019-20 season of Nick Ritchie.
At the trade deadline back in February, Boston Bruins general manager Don Sweeney traded for forward Nick Ritchie from the Anaheim Ducks in exchange for Danton Heinen. When the deal was announced the Bruins were hoping Ritchie would bring toughness and a net-front presence to the bottom-six forward grouping.
Before the trade, Ritchie had eight goals and 11 assists for the Ducks in 41 games last season. A first-round draft pick in the 2014 Entry Draft, 10th overall, by Anaheim, he had racked up 78 penalty minutes on the West Coast.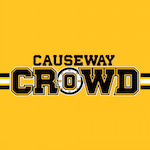 Want your voice heard? Join the Causeway Crowd team!
Write for us!
Things did not go as well in Boston after the trade.
What Sweeney and Bruins coach Bruce Cassidy was hoping to get in Ritchie, they did not. In fairness to Ritchie, the NHL season was paused after seven regular-season games with the Bruins because of the coronavirus pandemic. Prior to the pause, he had a goal and one assist with 19 penalty minutes.
After nearly five months off, the NHL began the Toronto playoff bubble at the end of July and things did not get any better for Ritchie. It actually got worse.
Ritchie played in eight of the 13 games the Bruins had North of the Border with one goal and a minus-3. However, it was how he ended up on the wrong side of the scoresheet that did in the 24-year old.
At 6-foot-2, 234 pounds, the left wing racked up 16 minutes of penalty time, but it was his penalty in Game 4 of the Eastern Conference Semifinals against the Tampa Bay Lightning that could be seen was what was the final straw for the Bruins in the postseason.
With the Bruins struggling to score goals in the series and down 2-0 in the second period of Game 4 and 2-1 in the series, Ritchie was called for a major boarding penalty after hitting Lightning forward Yanni Gourde face-first into the boards.
Tampa Bay ended up scoring a goal late in the power play for a 3-0 lead through 40 minutes and Boston was never able to recover in losing the game 3-1. Don't get me wrong, that penalty did not cost the Bruins the game, but it did cost them five precious minutes in the second period to try and get back into the game.
Ritchie was very inconsistent in his short period of time with the Bruins, but considering what happened with the season pause and then restarting the playoffs four and half months later, grading him is difficult. There needs to be more of a sample size to be fair to Ritchie and hopefully, he gets it in 2020-21.
Grade: D+