Boston Bruins: Brad Marchand pokes fun at himself in a hilarious Instagram post
Bruins forward Brad Marchand pokes at himself with a hilarious Instagram post Saturday morning.
It's no secret that the Boston Bruins had their share of problems during the 2019-20 season in shootouts. They went winless in all seven shootouts, but they hit their low point in the shootouts on Jan. 13 at the Philadelphia Flyers.
Needing Brad Marchand to score to extend the shootout, the Bruins first-line left wing circled in Boston's zone and skated forward to collect the puck and break in on Flyers goalie Carter Hart. One problem. Marchand forgot the puck. Literally.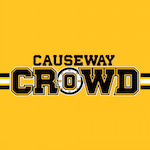 Want your voice heard? Join the Causeway Crowd team!
Write for us!
Marchand skated and his stick went over the puck, which remained on the center ice dot. By rule, that was Marchand's attempt, which obviously was counted as a miss and the Bruins lost 6-5. That loss kicked off a stretch of Boston losing three out of their next four games.
Marchand is one of those guys in the league that if he's on your team, you love him. If he's not on your team, you hate him. Social media had a field day with Marchand at the time, but 10 months later, Marchy took a jab himself on this Thanksgiving weekend.
It's good that Marchand can joke about it now, but at the time, it was more insult to injury for a team that had the best record in the NHL, but could not win a shootout. It was actually head-scratching that they were having the trouble they were. It was to the point where if they didn't win in regulation or overtime, you knew what the outcome was going to be in the shootout.
As we wait word for what a 2020-21 season looks like, Marchand is still recovering from sports hernia surgery from back in September. He has a mid-January target time to return, but it's nice to see the sixth-ranked wing on the recent NHL Network Top 20 still has a good sense of humor in 2020.