Boston Bruins: Multiple prospects loaned oversees
Recently, the Boston Bruins loaned a couple of prospects to leagues overseas to get them ready for the start of the 2020-21 season.
A few days ago, it was announced that the Boston Bruins had loaned prospects Urho Vaakanainen and Cooper Zech to teams overseas. Vaakanainen was loaned to SaiPa of Liiga, which is Finland's top league, and Zech was loaned to HK Nitra in Slovakia.
This is a bit late for these two to just be put on loan as the 2020-21 season is supposed to be starting in around a month, but at least they're getting game action.
It can be expected that both of them will be returned from loan when training camp for the 2020-21 NHL season begins.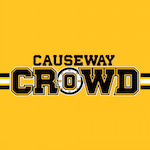 Want your voice heard? Join the Causeway Crowd team!
Write for us!
Cooper Zech – Defenseman
Zech is an American-born defenseman from South Lyon, Michigan. The 21-year-old went undrafted and signed a two-year deal in 2018-19 with Boston's AHL affiliate the Providence Bruins after just one season of college hockey with Ferris State University.
Over his two seasons in the AHL, Zech has suited up for 57 games. In these 57 games, Zech has produced 18 points (two goals, 16 assists). Additionally, he has four AHL playoff games under his belt in which he scored two goals.
Zech still only possesses an AHL contract heading into 2020-21 and with his lack of size — he's just 5-foot-10 and 165 pounds — and limited offensive upside, I wouldn't expect him to have much of a chance of seeing NHL ice any time soon.
However, in the AHL, Zech plays quite often. With both the NHL and AHL season in jeopardy, this loan is very important for Zech's continued growth and development.
Urho Vaakanainen – Defenseman
Vaakanainen was drafted 18th overall by the B's back in 2017. Since then, the 21-year-old has spent the majority of the last two seasons playing in the AHL.
In 2018-19, Vaakanainen suited up for 30 AHL games, producing 14 points (four goals, 10 assists). On top of this, he also played four AHL playoff games but was unable to get on the score sheet.
Vaakanainen also made his NHL debut in 2018-19, playing in two NHL games. However, he was unable to register a point.
In 2019-20, Vaakanainen once again spent a majority of the season in the AHL, playing 54 games with the P-Bruins. In those 54 games, the Joensuu, Finland native scored 14 points (five goals, nine assists).
Additionally, Vaakanainen played five NHL games in 2019-20. However, just like 2018-19, he wasn't able to record a point.
With the Bruins being fairly thin on the left side of their defensive corps, Vaakanainen has a decent chance at making the NHL roster in 2020-21. He doesn't have the greatest upside when it comes to offense, but he is very good in his own zone.
However, there have recently been some rumors that Boston is shopping the former first-round pick in an attempt to bolster the left side of their defense with more experience.
Even if this is true, this loan is important to Vaakanainen as it keeps him in game shape, which can possibly improve his chances of making the NHL roster out of camp.
With both prospects being loaned just a few days ago, neither of them have played in a game yet for their respective clubs.