Former Boston Bruins defensemen Johnny Boychuk retires
Former Boston Bruins Stanley Cup champion defensemen Johnny Boychuk retired Wednesday.
A key member of the Boston Bruins 2011 Stanley Cup championship team retired on Wednesday. The New York Islanders announced that defensemen Johnny Boychuk called it a career due to an eye injury he suffered during the 2019-20 regular season. Boychuk was injured against the Montreal Canadiens when he took a skate blade to his eye in a game on March 7.
Boychuk was traded to the Bruins by the Colorado Avalanche on June 24, 2008 and became a top-four defenseman, mostly paired with captain Zdeno Chara. A physical defenseman with a hard slap shot, Boychuck spent six seasons with the Bruins, scoring with 19 goals and handing out 56 assists. In the final four years with the Black and Gold, he averaged 21 minutes of ice-time a game in the regular season.
In the 2011 playoffs, he had three goals and six assists, but finished the playoffs with an impressive plus-12 in 25 postseason games. He was also part of the 2013 Eastern Conference championship Bruins' team that lost to the Chicago Blackhawks in the Stanley Cup Final in six games. He had a playoff career-high six goals during the Boston postseason run in 23 games in 2013, where he averaged around 23 minutes of ice-time in the playoffs.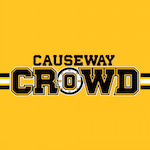 Want your voice heard? Join the Causeway Crowd team!
Write for us!
Boychuk was traded by then-Bruins general manager Peter Chiarelli to the Islanders for three draft picks on Oct. 4, 2014, where he played his final six years with the Isles. Boychuk played in 725 career games over 12 years combined in Boston, Brooklyn and Long Island with 54 goals and 152 assists.
With the 10-year anniversary coming up since the Bruins 2011 Stanley Cup championship, with Boychuk retiring, that leaves just Chara, Brad Marchand, Patrice Bergeron, David Krejci, Milan Lucic, and Tyler Seguin as the only active players from that championship team.
The 36-year old Boychuk had two years remaining on a seven-year, $42 million contract he signed with Islanders in 2015.