Boston Bruins: Tuukka Rask tied for best regular-season save percentage in NHL history
Among goalies that have played at least 100 regular-season NHL games, Boston Bruins' Tuukka Rask is tied for the highest save percentage in league history.
Since joining the Boston Bruins full-time in 2009-10, goalie Tuukka Rask has been consistently one of the best in the league. However, many fans overlook his greatness because of his inability to win a Stanley Cup since taking over for Tim Thomas as the full-time starter in 2013-14.
No matter what these fans think of Rask because of his shortcomings in the postseason, there's just no argument that you can come up with on why Rask isn't one of the best regular-season goaltenders in NHL history.
Just yesterday, November 17, the NHL Public Relations Twitter account tweeted out a stat that backs up the claim that Rask is one of the best in league history.
This tweet stated that among goalies that have played in at least 100 NHL games, Rask is in a three-way tie for the highest regular-season save percentage (SV%) in league history at .922.
The two goaltenders that Rask is tied with are Toronto Maple Leafs legend Johnny Bower and Buffalo Sabres legend Dominik Hasek. That's some elite company that Rask has.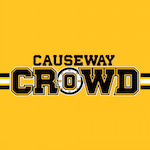 Want your voice heard? Join the Causeway Crowd team!
Write for us!
More Tuukka Rask career stats.
Along with being tied for first in SV% in NHL history, Rask is 10th in goals-against average (GAA) with a 2.26, 39th in wins with 291, 30th in shutouts with 50, and 18th in goals saved above average (GSAA) with 146.
Rask has achieved all of this in just 536 games and 515 starts.
So, even if you're one of those Boston fans that hates Rask because you think he isn't clutch or doesn't care about the team because he left the bubble this summer, you cannot deny the fact that he is simply one of the best during the regular season.
Although some may be blinded by frustration, the fact is that Rask's consistent elite level of play in net for the Bruins since 2009-10 is one of the main reasons why they've been a playoff team for so long.