Boston Bruins: Is Patrice Bergeron a first ballot Hall of Famer?
Is Boston Bruins veteran center Patrice Bergeron a lock to be a first ballot Hall of Famer when he retires?
Boston Bruins forward Patrice Bergeron is one of the most universally beloved Bruins of all the time and for good reason. From his community work to his leadership on and off the ice, Bergeron is someone even the biggest of Montreal Canadiens fans can admit they just cannot hate. In National Hockey League circles and amongst NHL players he is one of the most respected players in the league.
In the NHLPA's 2019-2020 player poll, Bergeron got the fourth most votes for the question "If you needed to win one game, who is the one player you would want on your team?" For the question "Who is the most complete player?", Bergeron got the second most votes only behind Sidney Crosby. That's pretty elite company to be put amongst voted by the people who would know best.
Why should the Boston Bruins first-line center be in the Hall?
I mean how much time do you have?
Patrice Bergeron must have one heck of a trophy case. He has won the Selke Trophy for best defensive forward four times after being nominated for the award for nine seasons in a row starting in 2010. That has Bergeron tied with Bob Gainey for most Selkies won all-time. He also won the King Clancy Trophy for leadership on and off the ice in 2013. Then the one all Boston Bruins fans remember well. When Bergy helped lead the Bruins to their first cup in nearly 40 years in 2011.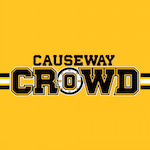 Want your voice heard? Join the Causeway Crowd team!
Write for us!
Internationally, when Bergeron plays for Team Canada they win. As a rookie in 2004, he was called to play in the World Championships. He scored one goal in his international debut and won his first gold medal for his home country. That began his current run of gold medals including; World Junior Championships, 2x Olympics and a Spengler Cup. His most recent gold was in the World Cup of Hockey.
Playing a wing position on a line centered by Sidney Crosby with fellow Boston Bruin Brad Marchand, this line was unstoppable for Team Canada, with the trio finishing 1,2,3 in tournament points when all was said and done.
Stats wise, Bergeron has been the model of consistency for the Boston Bruins his whole career. He is good for close to 60 points a year while playing a 200 foot game night in and night out.
Patrice Bergeron will surely go down as a Boston Bruins all-time great and will be the eventual captain for the organization when Zdeno Chara calls it a career. This should be one of the easiest decisions of all-time for the Hockey Hall of Fame voting committee. From what Bergeron's done for the Bruins to what he's done for Team Canada, Bergy is a certified champion.