Boston Bruins: Tuukka Rask set to return after putting bubble on high alert
Boston Bruins goalie Tuukka Rask served to put every Eastern Conference team on high alert briefly, after developing a cough within the Toronto quarantine hub.
The Boston Bruins top shot-stopper, Tuukka Rask missed their lackluster performance against the Philadelphia Flyers after reporting a cough he'd developed.
Under the strict measures in place in the hub cities of Toronto and Edmonton, he was required to return two negative COVID-19 tests before re-joining his Boston Bruins teammates.
While this may seem unfair to the Boston Bruins or even to the Vezina Trophy hopeful, Tuukka Rask, it's a small price that must be paid to allow this year's Stanley Cup Playoffs to occur.
Now obviously, we might be arguing for a two to three day delay or suspension of play if we're talking a Conference Final or indeed the Stanley Cup Final, and you'd have to imagine the NHL might consider it in the name of fairness.
However, given this was simply a round-robin game, I think we would all rather see the NHL take the lead on preventing any spread of coughs and sneezes than sitting back and potentially risking everything they worked so hard for.
A missed practice day and a missed game wasn't the worst scenario, especially after letting three goals through in the sole exhibition fixture against the Columbus Blue Jackets.
The time off before returning to the Boston Bruins' practice on Monday would've be good for Tuukka Rask to reset mentally and re-focus ahead of two crunch fixtures versus Tampa Bay and Washington.
These next two fixtures decide how much of a challenge the first round is going to be this summer. The past two years it's been the Toronto Maple Leafs; there's still a chance that'll be the case this year too, though they're currently behind in their play-in series.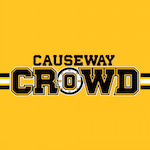 Want your voice heard? Join the Causeway Crowd team!
Write for us!
To place people on high alert and restrict Tuukka Rask essentially to his hotel room was a smart move by the NHL. It's not ideal, but in the midst of this COVID-19 pandemic, nothing is ideal.
While I doubt he's the last player to miss a game as a 'healthy scratch awaiting test results', Tuukka Rask and the Boston Bruins have served an important duty as the test dummy for these sorts of rules.
It's good to see Tuukka already back out there; the rules aren't perfect but such is the new 'normal'.