Boston Bruins: Jakub Zboril gets just reward for strong campaign
This training camp is seeing plenty of opportunity for younger Boston Bruins players, including defenseman Jakub Zboril.
His chance to shine at the Boston Bruins training camp is off the back of a strong campaign in Providence, where Jakub Zboril started to turn a few more heads.
Looking at the pool of blue-line talent available, Zboril didn't necessarily stand-out as someone that'd eventually make it to the Boston Bruins line-up. As of now, he hasn't quite managed that either.
However, that's not to say his campaign in Providence isn't deserving of a promotion. He just finds himself in the unfortunate spot of seeing other players leap-frog him; namely Connor Clifton last year and Jeremy Lauzon this season.
Jakub Zboril earned glowing praise from Providence head coach Jay Leach a few weeks back, who called him "probably our best defenseman overall." That's not a bad advertisement from the coach tasked with overseeing your ongoing development.
The Boston Bruins, however, are blessed with a wealth of riches on the blue-line and there's really zero chance of knocking Brandon Carlo, Charlie McAvoy, Zdeno Chara or Torey Krug out of the top two pairings.
This leaves just two spots in the line-up realistically, even then Matt Grzelyck is hard to factor out likewise, meaning there is a complete bottle-neck for talented prospects unless there are injuries at play.
Given how strongly the Bruins performed this season, it's really hard to see any of the pairings being played with too much.
Inviting him back to be a part of the Boston Bruins' training camp and hopefully their Stanley Cup Playoffs campaign is a feather in the cap of Jakub Zboril and a just reward for his ongoing development.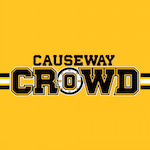 Want your voice heard? Join the Causeway Crowd team!
Write for us!
Where the true challenge lies though is to offer something different enough or finding himself in the right place at the right time to see regular Boston ice-time.
He's most similar to Brandon Carlo in that he doesn't necessarily offer that much offensively, but plays a good defensive game, but even if Carlo went down injured, we don't think he's first in line for his spot; more likely Jeremy Lauzon or John Moore steps up.
Given time and Torey Krug potentially not ending up renewed by the Boston Bruins and the eventual retirement of team captain Zdeno Chara, there will be some space opened up, but right now he must continue to bide his time.
The team would be wise to keep offering these little rewards to keep him on the right track developmentally, hopefully he does the rest with his hard work in training.