Boston Bruins: Anders Bjork stands out on first day back
Anders Bjork isn't likely the first name to mind when you think of a Boston Bruins stand-out player.
However, on the first day of training camp, Anders Bjork was the player getting the plaudits from Boston Bruins head coach, Bruce Cassidy.
Cassidy went on the record with NESN acknowledging that "Anders Bjork looked terrific, maybe the best guy out there today." He added that it may not mean he's a top-line player at the restart, but that he certainly places himself into consideration for a spot on the ice at the very least.
Prior to the COVID-19 pandemic shutting down the NHL season, Anders Bjork had slowly been gaining Bruce Cassidy's trust and although his lack of production is a frustration, he has shown other elements to his game.
In fact, when coupled with the likes of Charlie Coyle, Zach Senyshyn or Anton Blidh, they created quite a respectable fore-checking unit. Exactly the sort of depth role you need if you're to succeed in the Stanley Cup Playoffs.
It is all on Anders Bjork to put his injury history behind him and build on the great feedback from his first day back, which he spent mostly alongside David Krejci and Jake Debrusk.
He's unlikely to be paired with those line-mates when the games start again, but learning to play with them can only help if we happen to be in a pinch come game-time.
Building on his early success this summer is only ever going to be a good thing for the Boston Bruins and we think that Bruce Cassidy realises that this sort of praise and optimism will certainly boost the player to maintain his level of performance.
On an expiring deal and heading to restricted free agency, continued impressive performances, especially when it matters, can only benefit Anders Bjork in the long-run.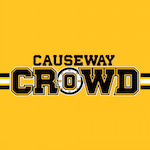 Want your voice heard? Join the Causeway Crowd team!
Write for us!
While point production obviously speaks very loudly in salary negotiations, Bjork will hope to keep offering other tangible skills if he isn't able to stack up too many goals or assists.
Hopefully he is able to create even more of a salary cap problem for Boston Bruins General Manager, Don Sweeney.
If it comes on the back of strong play in an extended postseason run, it's really not the worst thing in the world for us!