Boston Bruins: David Pastrnak is unlucky to share the spoils
With the season that David Pastrnak had for the Boston Bruins, he's unlucky to share the Maurice Richard Trophy.
Coming into this season, it's fair to say that Boston Bruins' fans respected the player that David Pastrnak was becoming but I don't think anyone predicted he'd break-out with his goal-scoring as much as he did.
If the season hadn't been suspended, it most definitely wasn't beyond the realm of possibility for him to hit 60 goals. Even falling short of that, at least 50 goals were all but a guarantee, given he was already at 48 for the year.
Heading into the season, David Pastrnak had twice managed to hit the 80-point mark; once in a full 82 game year and more recently, in a span of just 66 games. This year, he was already at 95 points having played just 70 games.
Unfortunately for him, the competition he faced for the Maurice Richard Trophy as top goalscorer is the guy that many could argue is the best goal-scorer in NHL history, especially when you compare the different eras.
To score 48 goals and still share the award really sums up just how good, a now 34 year-old, Alex Ovechkin is. You can make arguments that he was boosted by the hat-tricks in consecutive fixtures and an 11 goal streak in 5 January games, but that is to discredit the Russian.
Of course Ovechkin's goal scoring was boosted by 4 hat-tricks, but David Pastrnak had 4 hat-tricks of his own for the Boston Bruins, including a 4 goal haul against the Anaheim Ducks in October.
The stand-out statistic in David Pastrnak's year is the fact that his longest streak of games without a goal was a one-off 5 game streak in December; beyond that, he consistently scored pretty much every other night.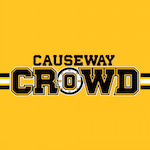 Want your voice heard? Join the Causeway Crowd team!
Write for us!
At just 23 years old, there will be plenty more chances for David Pastrnak to secure the scoring title for himself. Yes, he's unlucky to see his shot cut short this year, but hopefully it serves as fuel to the fire.
We could just have easily had a full 82-game season and the Boston Bruins winger been beaten to the punch by Ovechkin or even Toronto's Auston Matthews, who was just one goal back.
He still has his first 'Rocket' Richard Trophy win, shared or otherwise and individual award or not, that is very much a feather in the cap!