Boston Bruins: Goaltending may be an issue after next season
With Tuukka Rask and Jaroslav Halak's contracts now both set to expire at the end of next season, what does this mean for the Boston Bruins' goaltending?
By virtue of Jaroslav Halak striking a new one-year deal, the Boston Bruins now run the risk of not having an experienced NHL starter come the end of the 2020-21 season.
Tuukka Rask has openly mooted the notion of retiring at the end of his current deal, while Jaroslav Halak will be a ripe old-age (in hockey terms) of 36 by the end of his new deal.
Obviously, Rask hasn't committed to retirement, aside from mentioning it as being a plausible option for him and Halak hasn't shown significant decline the past year or two, so maybe there's hope.
Should even just one of them remain with the Boston Bruins, the team will still be in a good spot between the pipes, especially as all three of their goalies in the pipeline look to be, at the very least, decent prospects.
Dan Vladar, who has had a really strong year with the Providence Bruins in the AHL, you would hope sees considerable ice-time in pre-season and at training camp (whenever that is), as well as being a chance at a few actual NHL regular-season games too.
Of course, that really relies upon Halak or Rask going down injured, which is never a great thought, but for Vladar's development, it's going to be vital. He should be regarded as the Boston Bruins' future in net based on his AHL numbers after all.
Beyond him, Jeremy Swayman and Kyle Keyser both look to be solid options, at least in a traditional number-two role in the NHL. However, with the way things have changed in recent years with regard to goaltender's load management, they need to step up a little more in their development to be true NHL options.
Swayman certainly delivered the goods for the Maine Black Bears this year. While he missed out on the Hobey Baker Award, he did claim the Mike Richter Award as best goaltender in Division I college hockey. He went 18-11-5 with the Black Bears with a save percentage of 0.939 this season.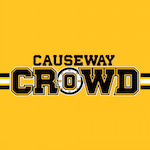 Want your voice heard? Join the Causeway Crowd team!
Write for us!
If nothing else, this should see him get a very good chance for sharing the net with Vladar in Providence next season. College has shown to be an effective route for goalies to the NHL, what with the likes of Cory Schneider, Cam Talbot and Connor Hellebuyck all graduating to the big league.
The big issue with a scenario that sees Rask and Halak depart at the end of next season is that you're then left with Swayman and Vladar; a pairing with an average age of just 22. The Boston Bruins would be wise to keep a look-out for a sturdier option just in case neither of their current NHL pairing renew.
Kyle Keyser is the forgotten prospect in this, with Vladar's impressive AHL form and Swayman's college performances earning them all the plaudits.
He's seen very little ice-time this year and would be wise to ask for a longer stint with the Atlanta Gladiatoras in the ECHL next campaign to ensure he sees plenty of action. Realistically, he is now the weaker link of the young trio despite being the one that impressed most in the pre-season.
Interesting times are ahead should the Boston Bruins have both their experienced goalies depart, but with a very sturdy blue-line, you never know, maybe they surprise us all. Or maybe Rask and Halak decide to play on a few more years and these are worries for much later on!