Bruins: Jaroslav Halak absolutely must be re-signed in the summer
The Boston Bruins have absolutely got to re-sign Jaroslav Halak when his contract expires this summer.
Granted, the Boston Bruins should've always been considering this anyway, given he is one of the better, if not the best, among back-up goaltenders in the league, but given Tuukka Rask's recent comments, you'd think the team wise to ensure Jaroslav Halak stays.
If anyone hadn't heard, Tuukka Rask recently floated the notion that maybe he chooses to retire at the end of his current deal which is set to expire not this season but the one after.
Should that end up being the case, the Boston Bruins would potentially be left with limited options given Dan Vladar, Jeremy Swayman and Kyle Keyser probably need a little more time to develop.
In planning for the future, even if it costs them a little more in terms of salary, the Bruins would be wise to keep Jaroslav Halak around for a couple more years. If Rask retires and Halak is on a two-year deal, it'd mean they have one more year of an already established goalie.
Not only that, given he shares a common tongue with the top candidate for promotion from Providence, Dan Vladar – he could be a vital mentor for the future between the pipes in Boston.
You can make an argument that maybe you don't need the experience and that it's worked with Pittsburgh where somehow Matt Murray has been ousted by Tristan Jarry. This is not normally the case; teams will usually rely much more on an older, wiser head to mentor the youngsters.
In the Penguins' situation, they did have that with Marc-Andre Fleury and Murray, but there was a void after he got picked up by the Vegas Golden Knights in the expansion draft.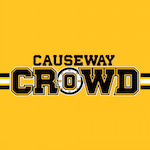 Want your voice heard? Join the Causeway Crowd team!
Write for us!
The Boston Bruins would be unwise to move on from their current goaltending situation immediately. Jaroslav Halak has provided a lot of stability when Rask has been injured or simply by allowing the number-one to have extra rest games rather than only see time off on back-to-back fixtures.
Moving to an experienced and inexperienced pairing won't be ideal given we've all become accustomed to the stability of two experienced heads, but it's the nature of the position; eventually someone new must graduate and must potentially face a few shellings before they find their stride.
If Tuukka Rask does indeed retire, having a goalie that has already spent a decent amount of time in the Bruins organisation would be wise. Better than two new guys, even if the number one is still an experienced addition, working their way through it together.
In a free agency that has now truly been shaken up by the implacations of a suspended season and one that has some decent goalie options in Braden Holtby, Corey Crawford, Robin Lehner and Jacob Markstrom among others; maybe the Bruins can sneak under the radar and re-sign Halak for a couple more years at a relatively cheap price?